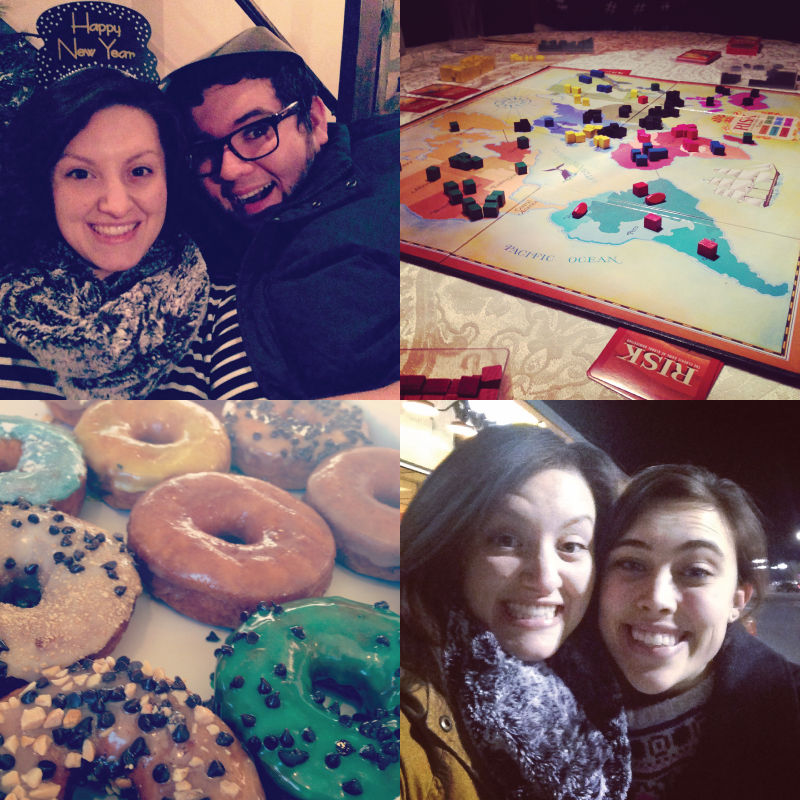 hey friends! it's been a little bit of a crazy few weeks but i think i'm getting back into my normal routine. i head back to work tomorrow and then start teaching again on tuesday. and truth be told, as much as i've loved being home for the holidays and not working, i kind of miss that rhythm that work provides!
happenings:
+ we rung in 2015 at aj's aunt and uncle's house with a bunch of family! here's to an exciting year!
+ we had a
game
night the other night and played risk with our siblings and their significant others. it took me an hour and a half to get kicked out the game, which i was trying really
hard to do so i could wedding plan
+ we visited some of our favorite spots in lancaster:
roburritos
and
the fractured prune
!
+ i asked
natalie
to be one of my bridesmaids and she asked me to be one of hers!
in case you missed it:
+ here's a recap of
heavens to betsy's
best posts from 2014
!
+ some photos from our
day in nyc
!
+ a few thoughts about starting the
new year
+ i started the week off with a
grateful heart: new years edition
!
make sure you bop around the blog world this weekend! there are tons of "best of" posts out there and it's the perfect time of year to discover new blogs as we all get back into the swing of things!
hope your weekend is off to a great start!