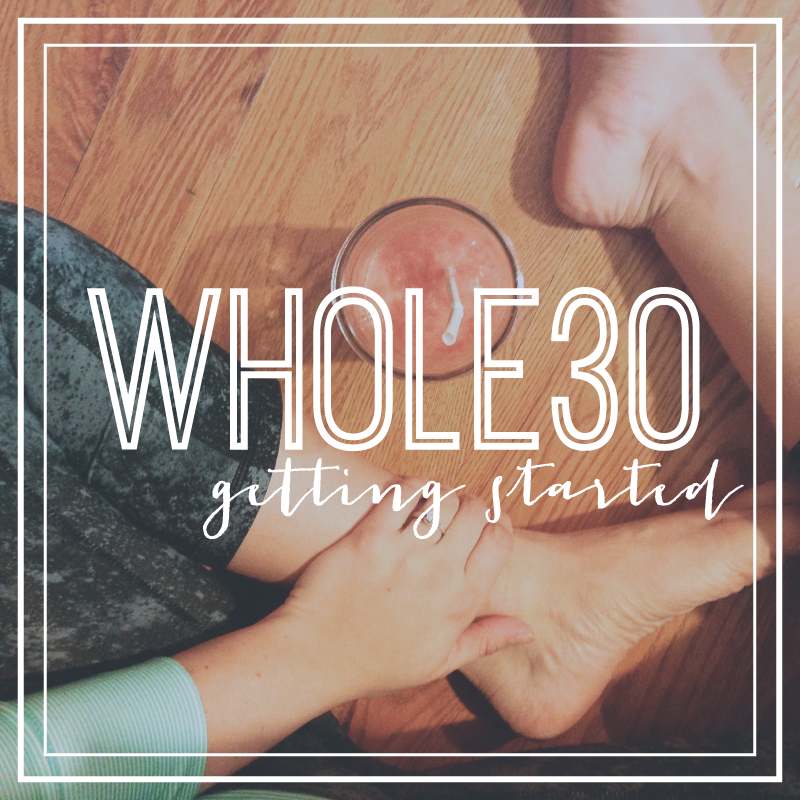 if you follow me on
instagram
or
twitter
, or have stopped by this space in the past few days, then you probably know that i started the
whole30
cleanse this weekend. let me take a quick second to apologize for the food and workout pics that might be dominating those feeds over the next thirty days. sorry, but there's motivation and accountability in putting your goals out there, and i'm determined to do this thing.
(but i'll still like your pictures of yummy-looking donuts and desserts and bread)
i started a really bad habit of not working out towards the last few months of 2014, which was a total bummer after i had achieved some major running milestones back in the spring. and like any habit, the further i got from making the good choice, the easier it was to make the bad one. the same went for food. i was busy, and so i'd grab not-so-healthy food on the go when i was out running around. i convinced myself that "it's not going to hurt just once", but let's be real: we all know that's a lie.
i'm also not blessed with skinny genes. most of the members on both sides of my family have struggled here and there with weight issues, and i've watched a lot of the adults in my life go on diet after diet. so when 2015 hit, and i felt kind of terrible about my body all the time. i was feeling lazy, bloated, and just plain bleh, and i knew i needed to buckle down and change a few things, because genetics weren't going to be my friend. plus, i have that new sparkly thing on my finger and call it cliche, but who doesn't want to look amazing in their wedding dress?
the easy choice would probably be to go vegan. my parents largely stick to a vegan diet, with the exception of fish, and i've done it before. but here's the thing: i like meat. i don't eat meat terribly often, but i like to have a burger from time to time and not feel guilty about it. so i started looking for other options, and that's where whole30 comes in. i have seen so many blogger friends go through whole30 and have heard time and again that it is life-changing.
here are the details:
+ 30 days, no excuses, no cheating.
+ yes foods: meat, seafood, lots of veggies, some fruit, and lots of good fats from nuts and seeds
+ what not to eat: dairy, added sugar (including sugar substitutes), grains (including corn!), and legumes (including soy)
+ kick the scale to the side for 30 days...whole30 is about really listening to your body and how you feel and not to what the scale is telling you.
it's a commitment, that's for sure. i was at the grocery store yesterday and read ingredient label after ingredient label, and the word "corn" shows up on practically everything. but honestly, i feel better already, i already feel less bloated, and just knowing that i'm putting good, whole foods into my body makes me motivated to keep going. i'm sure there will be tough moments (there already have been!), but i was so inspired by something i read on the whole30 website as i was researching, and it's becoming my mantra for this month:
you can do anything for thirty days.
so here's to the whole30! 3 days down, 27 to go.
have you done whole30? got any tips or tricks for me, or just some encouragement?
have you decided to eat healthier this year?