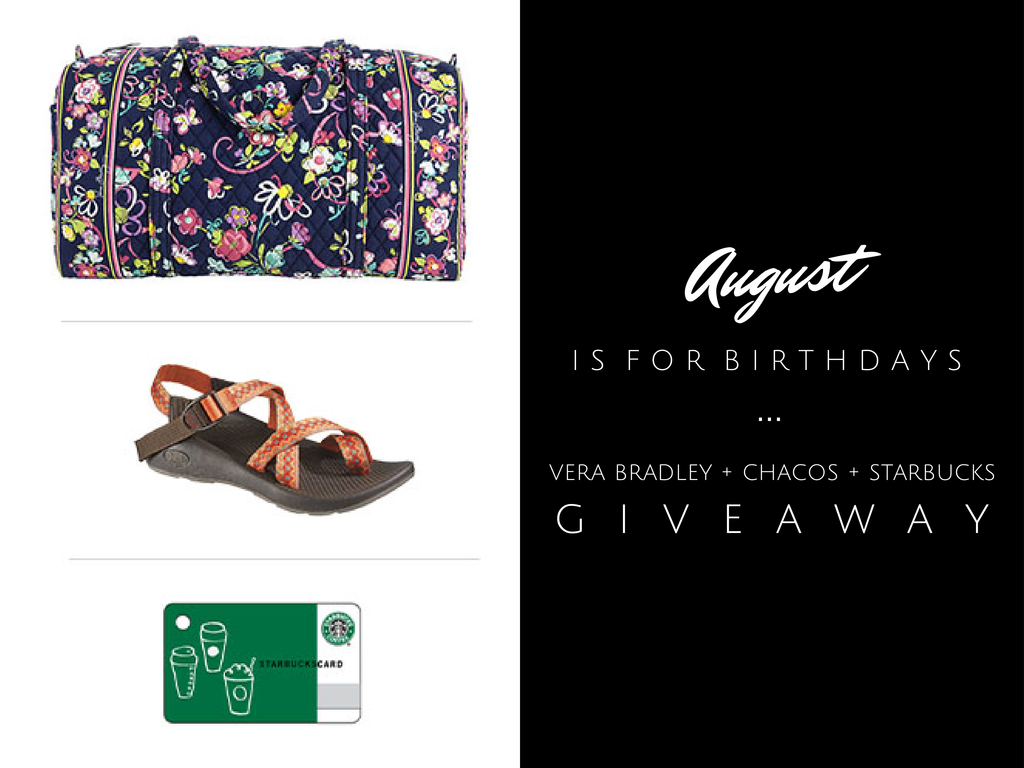 happy friday friends! i cannot believe we're already through our first full week of august! i
love
this month. it's full of great memories of beach vacations with the family and just embodies all of the warmth and wonder of summer for me. i've also got a lot of fun stuff planned for heavens to betsy this month, including a few giveaways!
my birthday isn't until next month, but today, i've partnered with a few awesome bloggers to bring you a giveaway in celebration of meg's birthday. meg blogs over at rivers and roads, and i've been following (and loving!) her blog for a while now. i was so excited to get to partner with her to celebrate her bday by offering a lucky reader some exciting prizes! check out what you can win:
1 // a large vera bradley duffel bag. i love vera bradley bags and i use my weekender bag all the time...the large duffel is a great bag for long weekends, sleepovers, and those last minute summer road trips! plus, you get to choose what pattern you want!
2 // a pair of chacos. meg loves chacos, and since this is her birthday giveaway, she's chosen to include a pair for the lucky winner! (oh, and you get to choose your color again!)
3 // and finally, you'll also get a $15 starbucks card because coffee = good.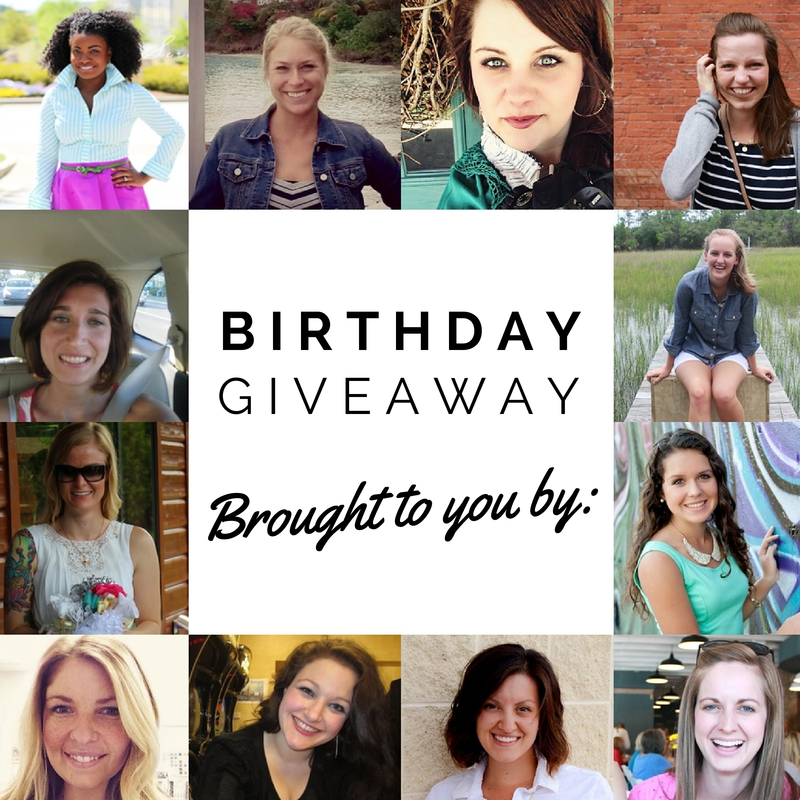 this giveaway is run via rafflecopter with several ways to enter! in exactly one week the giveaway will close, one winner will be selected at random and announced! the winner will be contacted by email. all entries will be verified, so please play by the rules!