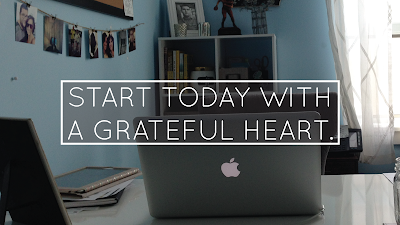 if you haven't linked up with emily at ember grey for her grateful heart mondays yet, consider checking it out. every monday, we post about things that we're grateful for. it's an awesome way to start off your week, and if posting on a monday doesn't suit your blogging schedule, good news! the link-up is open all week long!
here's what i'm grateful for today:
god's faithfulness
a wonderful church family
prayer warriors surrounding our family
the ever growing
peony project
farm stands
summer evening walks
my boss is back from her sabbatical!
baked oatmeal with fresh peaches
so stop by the
grateful heart link-up
…i encourage you to go check it out, read some of the other posts, and consider participating!
on a separate note...thank you all for your prayers last week in regards to my dad's scans. unfortunately, we didn't get the news we were hoping for (if you're interested, you can read all of the details
here
). he started iv chemo on thursday and will have to have infusion once every three weeks. so far, he's really handled the chemo well. however, if i could ask again, i'd really appreciate prayers against fatigue. my dad has a spectacular attitude, but he is starting to get discouraged because he is used to being super busy, and these meds are slowing him down. we need the peace of god to surround our family and for my dad to adjust to this "new normal" (again). thank you!
what are you grateful for today?