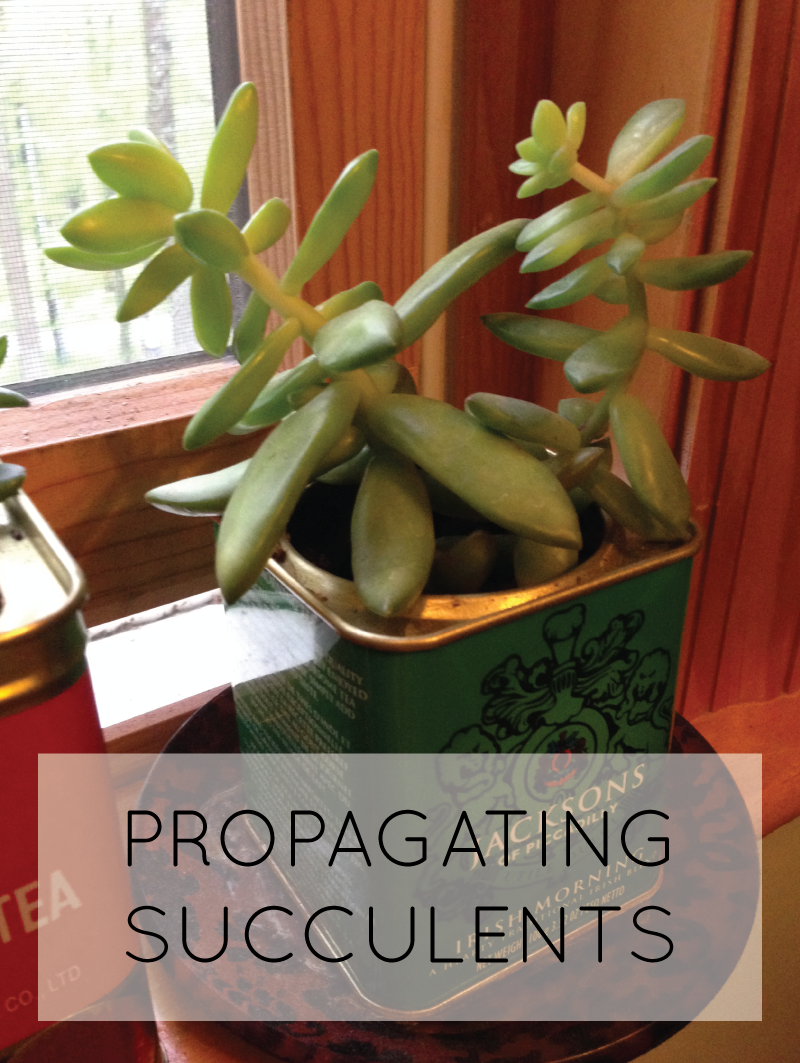 last summer, i wrote
this post
about creating your own succulent gardens, and i'm proud to say that mine are still alive and well!
i think the trick with these plants is to keep them in a lot of sunlight and don't overwater them. i did lose a few right after i potted them last year, but the rest really are thriving.
however, the one problem i have is that some of the plants are beginning to grow too tall for their own good. they're beginning to actually bend over under the weight of their own height and leaves.
i'm more of a fan of short, fat succulents, so i'm not totally loving these tall spindly things that are growing on my windowsill. (apparently this is a sign that they need more light, but for now, i'm giving them all that i can…so we'll just have to deal) since succulents are an incredibly resilient plant, this is pretty easy to fix through propagation!
ok, so my first thought when considering chopping my plants in two was "oh crap". but it turns out that it's not as scary as it sounds. and i'm going to give you a step-by-step guide on how to do it!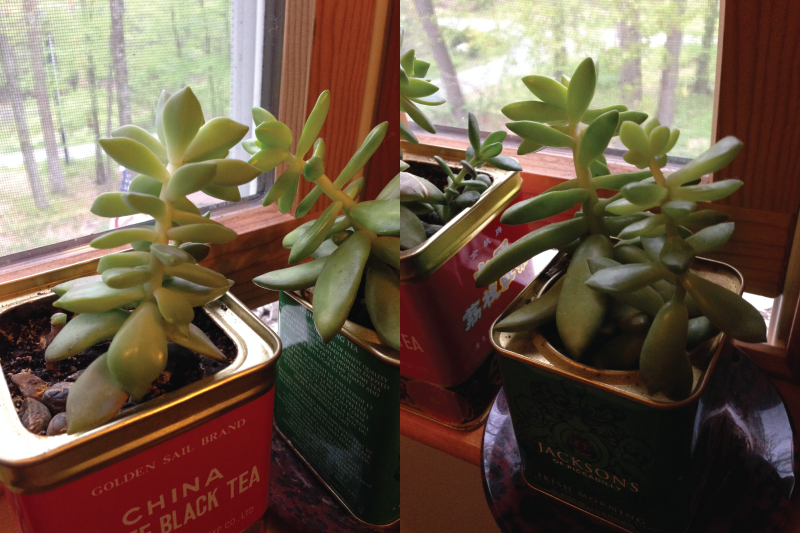 so here are my tall, leggy plants…not the cute little fat succulents i planted last summer!
now this is the scary part (visualize hallie parker piercing her twin's ear in the isolation cabin in the parent trap…closing her eyes and then just screaming as she did it…yeah, that was how i felt). you want to take sharp scissors and cut right beneath a leaf. you should leave a leaf or two on the nub you left behind (i didn't do this and i think i regret it..not sure if that plant is going to come back now!), so don't cut beneath the bottom-most leaf on the stem…cut somewhere in the middle.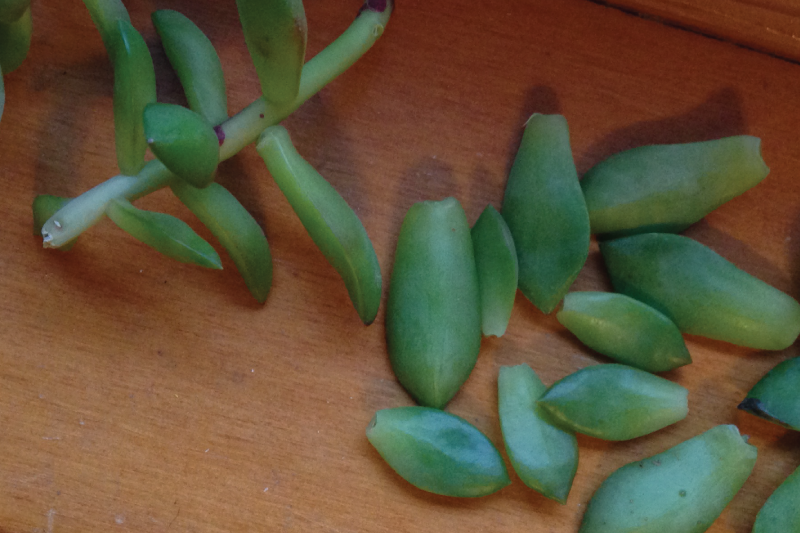 you're going to need to lay your stem out to callous. this can take a few days, and i can't really tell you how you "know"…the end just kind of hardened up. i left mine out for like 4 or 5 days. the callousing process is really important…if you don't allow your ends to callous, then they will absorb too much water and rot before they can root.
you'll also notice that i laid out a bunch of individual leaves. i had two stems, so i let one callous as it was, and i removed the leaves from the other and let them all callous as well. each of these leaves should be able to root and grow their own little succulent plant!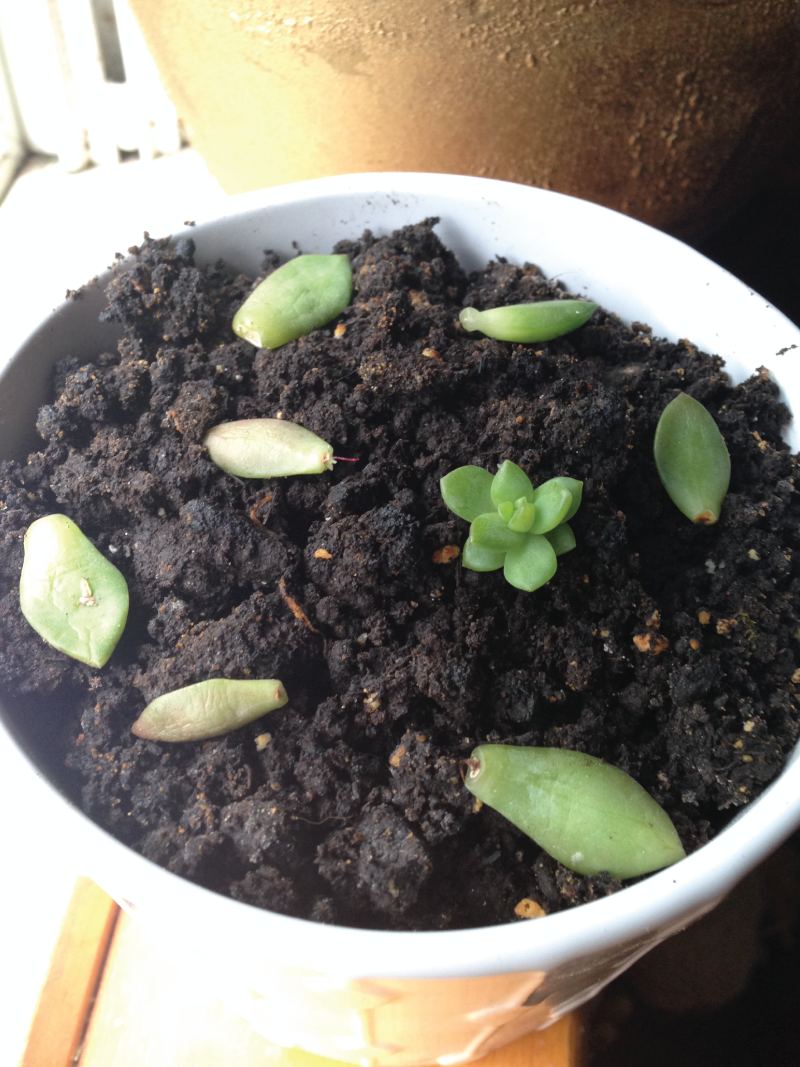 once your leaves have calloused, lay them out on soil. preferably a dry succulent soil, but i didn't have any of that and kept forgetting to go buy some, so this is just potting soil. it seems to be doing the trick so far. but if you can get succulent soil, then do that. i also placed the stem directly into the soil.
while you have them all laid out on the soil, water them every few days, like you would a normal succulent. be careful not to over-water or your leaves will rot!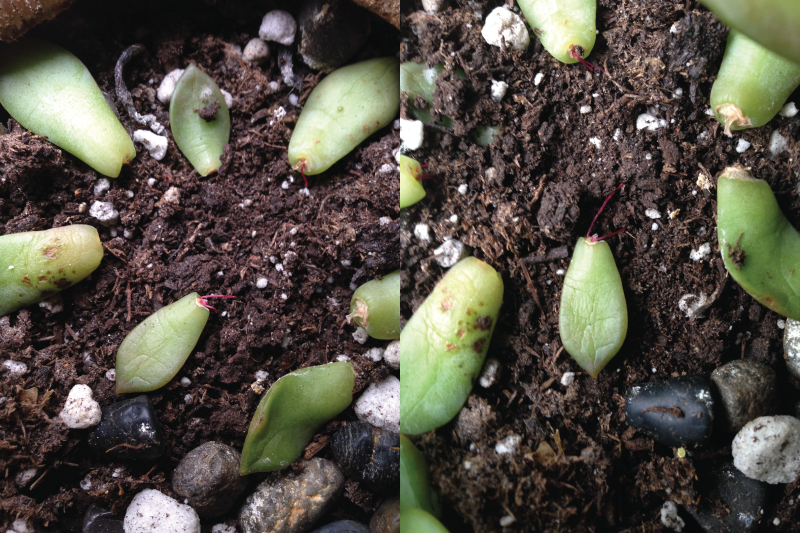 now you get to be patient. this part took longer than i thought it would and i was almost ready to give up on these little guys! eventually, you'll see bright pink roots sprouting from the leaves. (this is seriously so cool) those little roots will worm their way down into the soil.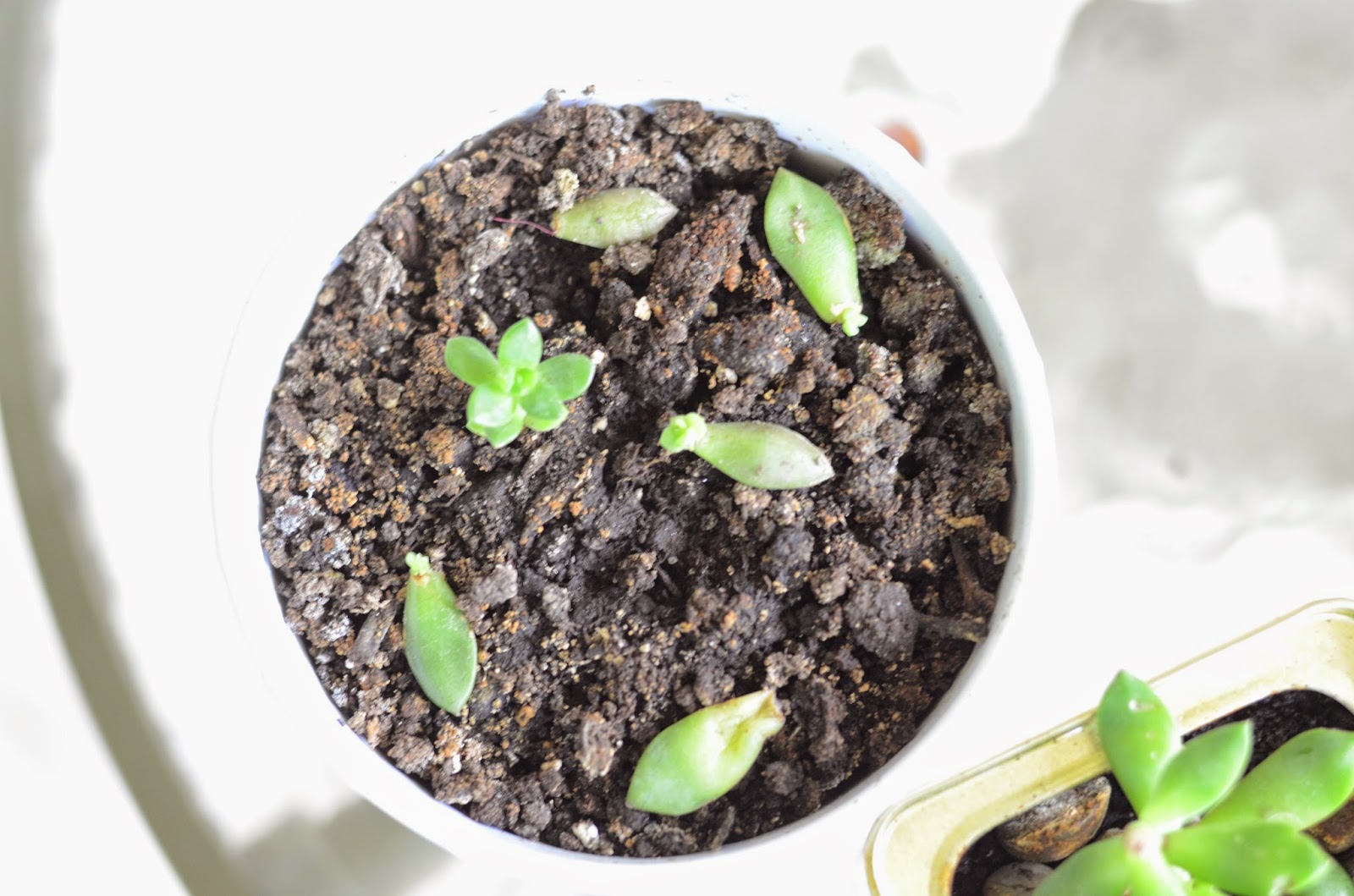 see the little baby plants poking out around at the end of the leaf? they're on their way to developing into full-grown succulent plants!
in my honest opinion, it was much easier (and faster) to trim off the top of a taller plant, let it callous, and then stick it directly into soil. growing plants straight from leaves takes a long time, but was still fun and is also totally worth it if you'd like to grow a lot of succulents for a little garden for free.
do you own any succulents? do you have a green thumb?