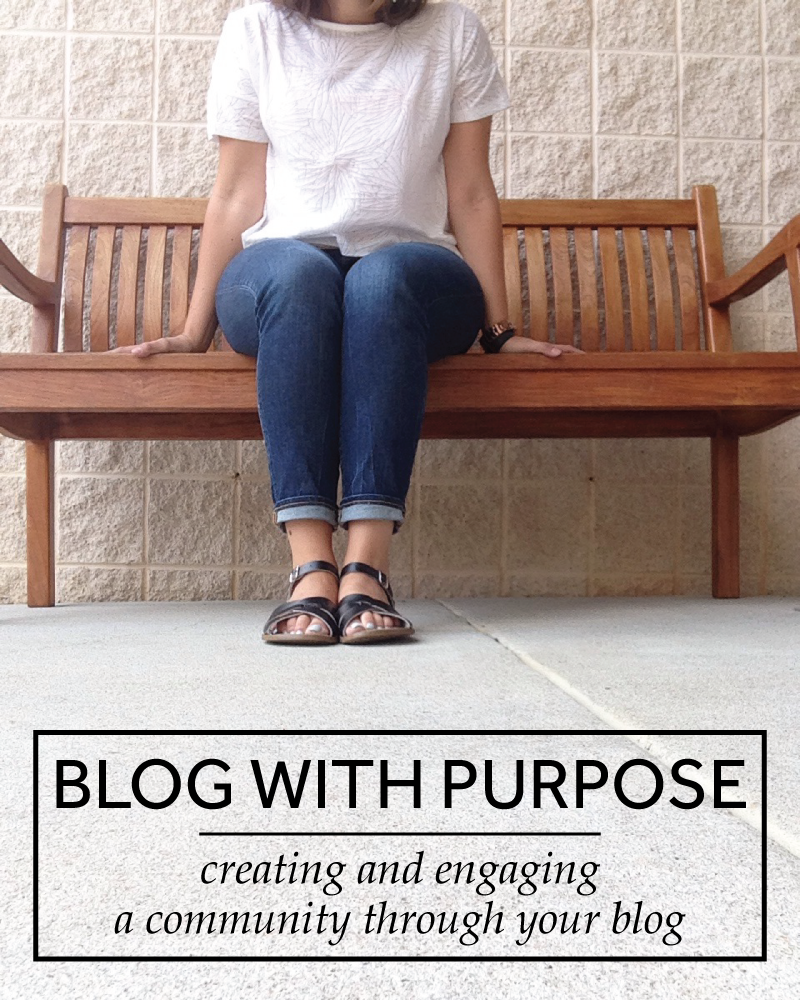 call it cliche, but if you ask my why i blog, i'm going to tell you that it's because of the community. the more this space grows, the more i find that i love meeting other bloggers!
when i first started blogging, i had no idea that there was even a blogging "community" out there!
i can't tell you how many times i've had those "friend crush" moments...when i've found another blogger who i identify with and just
know
that we'd be great friends, you know? that's what it's all about for me, and i'm so blessed in the fact that i can say that i have some really great blogging friends out there who i regularly connect with!
1.
reach out
// when you find another blogger that you really connect with, don't be afraid to shoot them an email to tell them that! i can't tell you how much it means to me to get an email from someone telling me that something i wrote touched them in some way or that they enjoy my blog! but you know what feels even better? writing that email to someone else! and what's just the best is when that initial email sparks a conversation. you never know until you reach out to someone, and those bloggers that you connect with can turn into potential collaborators, mentors, and friends. the same is true with bloggers that you want to work with...whether it be advertising with them, guest posting, or co-hosting a linkup or giveaway, you will never get a "yes!" from someone until you reach out. just be sure to work on establishing a relationship before asking for big favors!
2.
be active
// in order to get people stopping by your blog, you need to be active in the blogging community! read and comment on other blogs (and be real with those comments! don't just say "great post!"), respond to emails and comments that you receive, advertise on other blogs, and promote other bloggers! i once read that you will get much more engagement when you promote others than when you promote yourself, and i totally believe that's true.
3.
join a group
// this has to be one of the best pieces of advice that i can give you! there are tons of
facebook groups
out there for bloggers, (in addition to other intentional communities like
the influence network
), and this is one of the easiest ways to actively engage in a community just for bloggers! there are also a number of blogger networks for different genres of blogging and areas of the country! i'm a member of the northeast blogger's network, where i'm able to connect with other bloggers in my area! utilize these groups to grow your blog and network with other bloggers, but just like #2, remember that there's more to networking than just self-promotion! ask questions, leave feedback, and be encouraging to other members!
4.
attend a conference or meet-up
// this is something that's on my personal blogging to-do list. my friend
natalie
recently found
this post
that gives you a calendar of blogging conferences throughout the year! meet-ups and conferences are a great way to meet other bloggers in person, network face-to-face, and really build relationships! meet-ups tend to be much cheaper (sometimes even free!) compared to attending a conference, and can help you connect with other bloggers near you. if you can't find one that's already in the works, consider starting your own! another option to an in-person meet-up (because sometimes it can be hard to find other bloggers in your area) is to host a twitter party or google hangout.
5.
be authentic
// if you're looking for organic, true community, then you need to be authentic on your blog. this means that you need to break down the wall between you and your readers. be vulnerable once in a while; let your readers in! you don't need to overshare or give specifics about personal situations, but sharing your heart and letting your readers get to know you a little will create relationships. think about some of your favorite bloggers...why are they a daily read? chances are it's because you feel connected to them, and you probably feel that because they've let you into their lives. even if you love reading a beauty blog or a diy blog, i'd be willing to bet that while 90% of their content might be focused on a certain topic, they still give you a peek into their personal lives the other 10% of the time!
no matter what you blog about, if you desire true community in the blogging world, you need to
be you
. people want real...there are so many websites and blogs out there that it can be hard to get readers to stop by, let alone stick around! if your main goal is to build up community around and through your blog, then you need to connect with your readers on a deeper level.
what do you think? what are some of your best tips for engaging and building a community around your blog?
want more blogging tips? check out some of the other posts in my blogging series here: