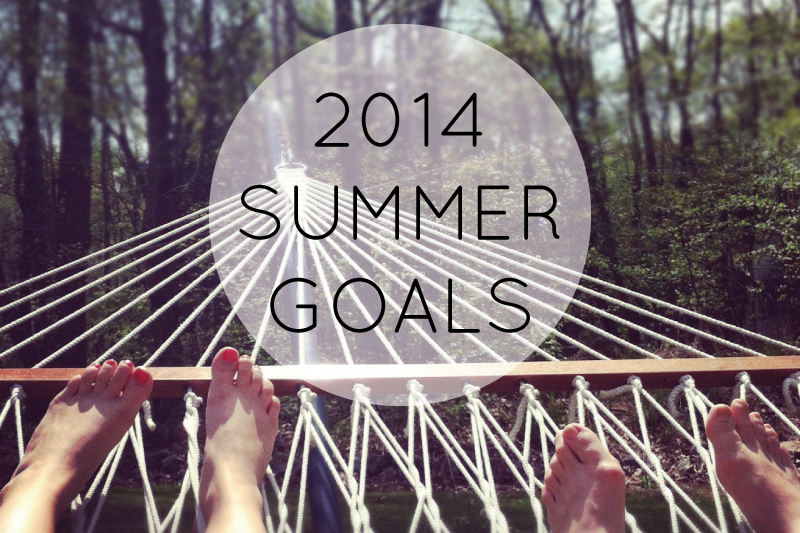 back in june, i blogged a list of all of my goals for the summer. since summer is coming to a close, i thought i'd revisit those goals and see how i did! here goes....

by "community", i mean goals that i have for spending time with or doing things with or for other people…
travel! day trips or long weekends…i want to get out of town this summer! // went to the beach, nyc, philly, nashville, boston...pretty good summer!

have good conversations…dig deep // spent some afternoons with friends grabbing coffee

go to a concert or two (starting with onerepublic at the end of this month!) // onerepublic for the win! amazing show!

be an encourager // i hope i did this....though i know it's still something i'm working to develop!

go on a few fun dates with aj // one republic, jimmy fallon, a few dinner and mini golf dates

spend a lot of time with family // i didn't see my brother as much as i would have liked, but i spent a good deal of time with my parents!

my personal goals revolve around things i need to do for
me
…
read…work my way through my stack of unread books // i won't cross this off because i only kinda did it...i may have actually added books to the stack
take time each week to sit at a coffee shop and write/blog // it wasn't always in a coffee shop, but i did make intentional writing/blogging time this summer!
get into a better devotional routine // total fail. ugh.
knock a few diy projects off of my list // ugh again. not really.
clean out and thin out my closet and room // it's still a work in progress but i got rid of a few big bags of clothing!
save money like crazy // maybe "like crazy" is a bad term...but i did do a fair amount of saving!
circle some big goals/dreams in prayer and see where God takes them! // this was all about the peony project, and i'm super excited about where it's heading!
learn to rest and abide // why is it so hard to slow down??
have tech-free days // not exactly. i really need to schedule these.

i started setting some serious wellness goals for myself this spring, and i want to see those continue!
train for a half marathon (and run 13.1 by summer's end!)


eat better // nope. fall?


adjust my mindset to stay inspired and motivated // this summer was a roller coaster. i spent too much time disliking my body and feeling lazy and sluggish instead of inspired and motivated


workout at least 3x per week // didn't exactly happen. oh well...i need the routine and schedule of fall!


go on lots of walks with aj // mission accomplished!


bike with my dad as he trains for his
150 mile ride
this fall //
we went on a few rides, but his health wasn't the best this summer
juice a lot // nope. fall?


wear sunscreen regularly // i was so good at the beach this year! i didn't get burnt at all!
did you make goals for your summer? how did you do?