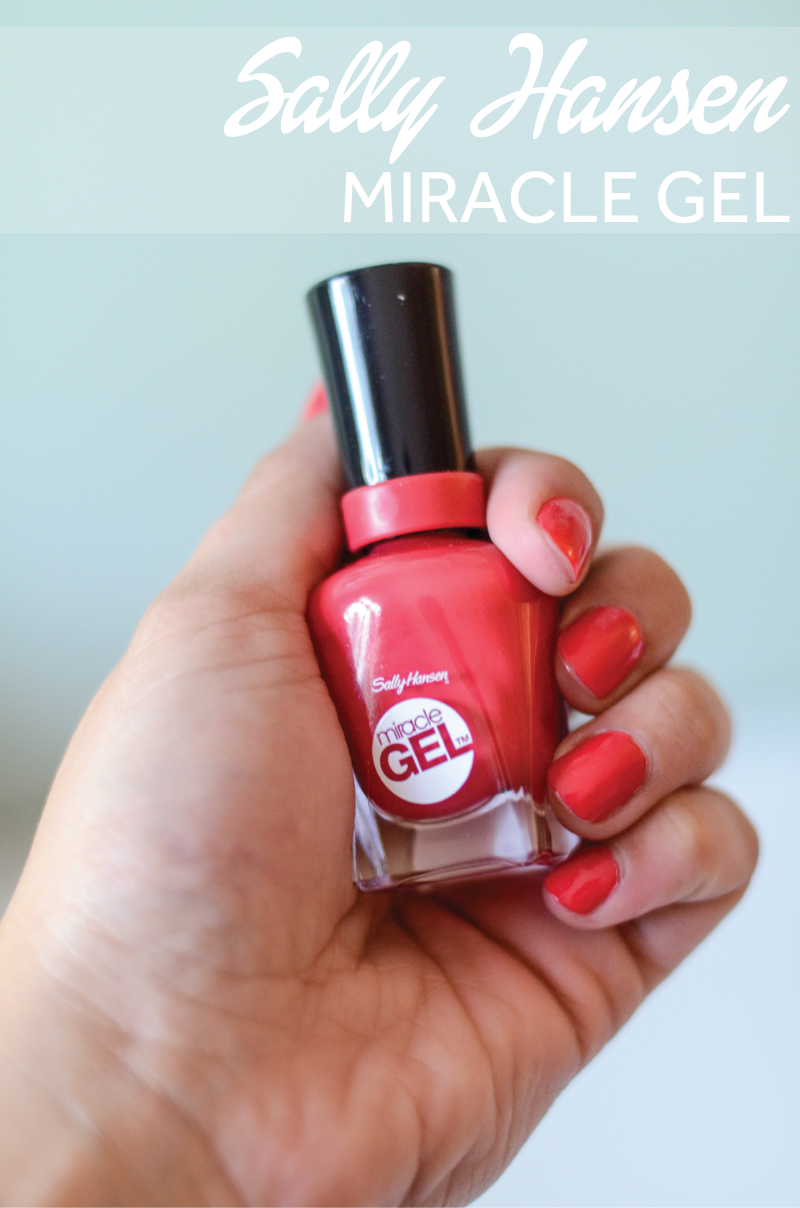 disclosure: i received this product for testing purposes from influenster.
i love nail polish, and having my nails painted, but i can't stand waiting for them to dry. it always feels like so much work for it to just last a few days and then start to chip!
when the whole gel manicure fad started a few years ago, i was smitten...i thought that i finally found the answer i was looking for! i got a french mani for my cousin's wedding and i was so tickled that it basically dried instantly...i could actually use my hands right away and my fingers weren't stiff from keeping them still! i didn't have to scratch that itch on my face with a pencil because i didn't want to mess up my nails! i had conquered my beauty everest!
but then it came time to take the polish off...and it was terrible. no amount of soaking or rubbing or scrubbing got that polish off of my fingers easily. i wasn't thrilled with the idea of wrapping my hands in aluminum foil. and it didn't even last that long anyway! there was no way i was ever going to invest in one of those kinda-pricey diy kits either.
so i trudged along with regular polish...back to stiff fingers and scratching that random itch with a pencil while my nails dried (don't judge...you know what i'm talking about).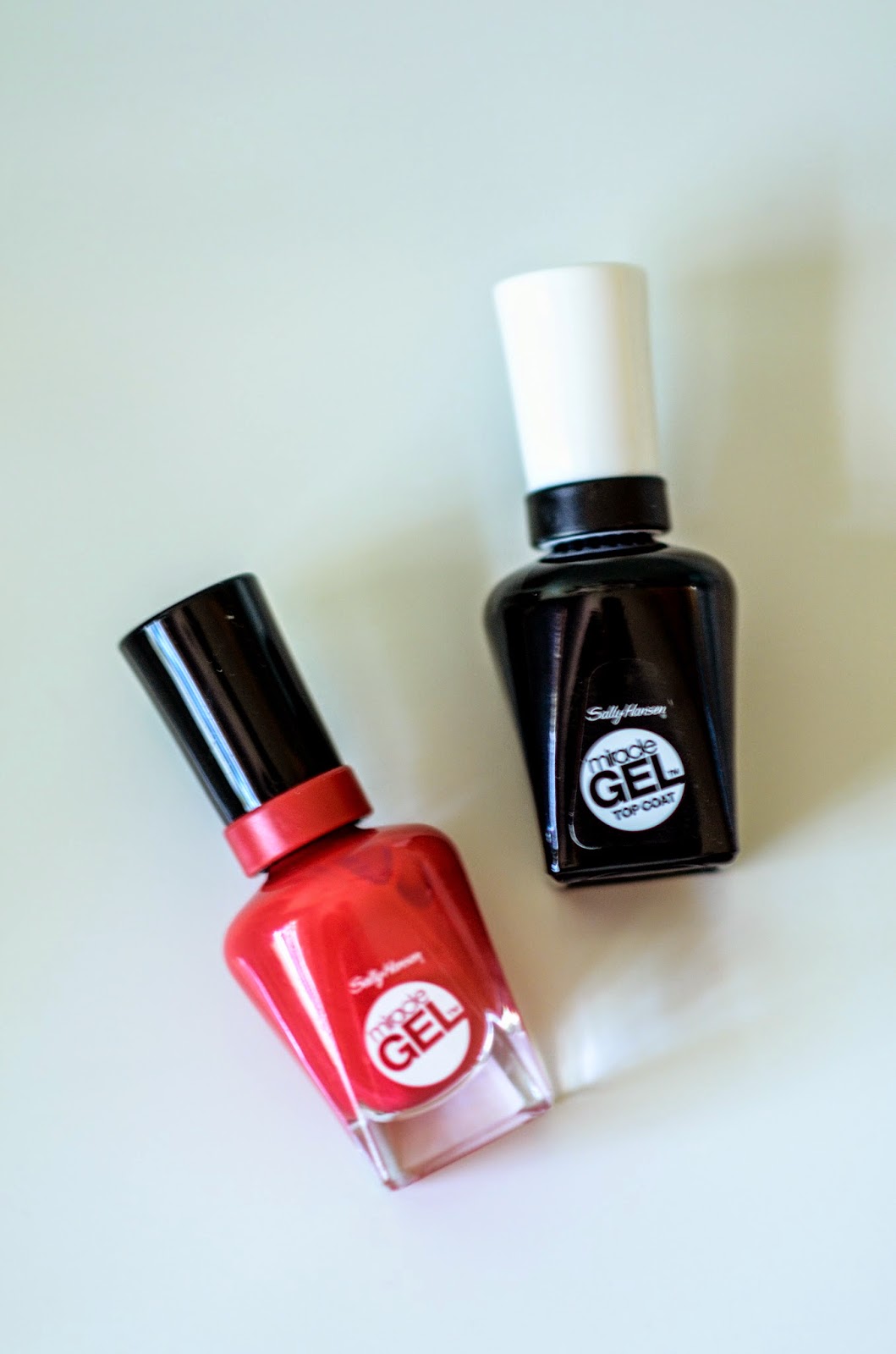 but a few weeks ago, i got the opportunity to try out sally hansen's new
miracle gel
. it boasts all of the benefits of a gel manicure...quick to apply, dries fairly quickly, and lasts for up to two weeks...without the uv light.
i tried out the "redgy" color (which was a fun, classic red-pink shade for summer), and ended up really liking it!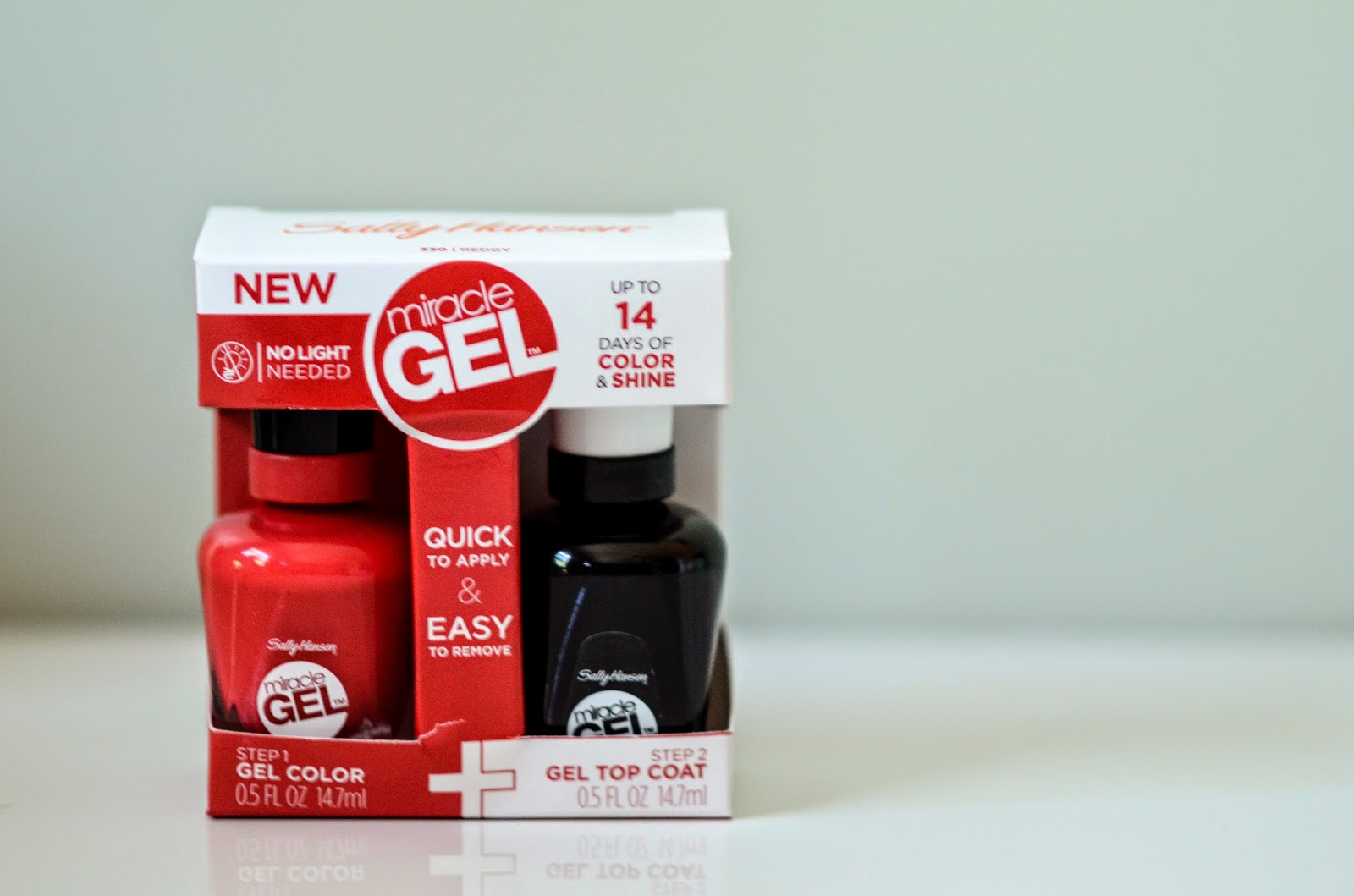 after trying out the polish, i have to say...what sally claims, she delivers! the polish was super easy to apply...just two coats of the color and then a coat of the topcoat (the black bottle...the actual topcoat is clear). the box instructs you to "let natural light do the rest," but since it was dark when i polished my nails, i put mine under a pretty bright desk lamp for about 8-10 minutes (yes, it's longer than a gel mani at a salon, but turn on the tv and it'll fly right by!).
the polish wasn't 100% set after that time (the entire curing process took close to 2 hours), but they were usable. i used them gingerly, but didn't really avoid any normal activities in that time and my nails were fine.
but what i was most impressed with is that after a week of wear, my nails were chip-free! i did take the polish off after about a week (which was
much
easier than a salon gel mani....just a few swipes of a cotton ball soaked with nail polish remover), but that was partially to see how easily it would come off and also partially because my nails grow really fast and my cuticles were starting to grow out.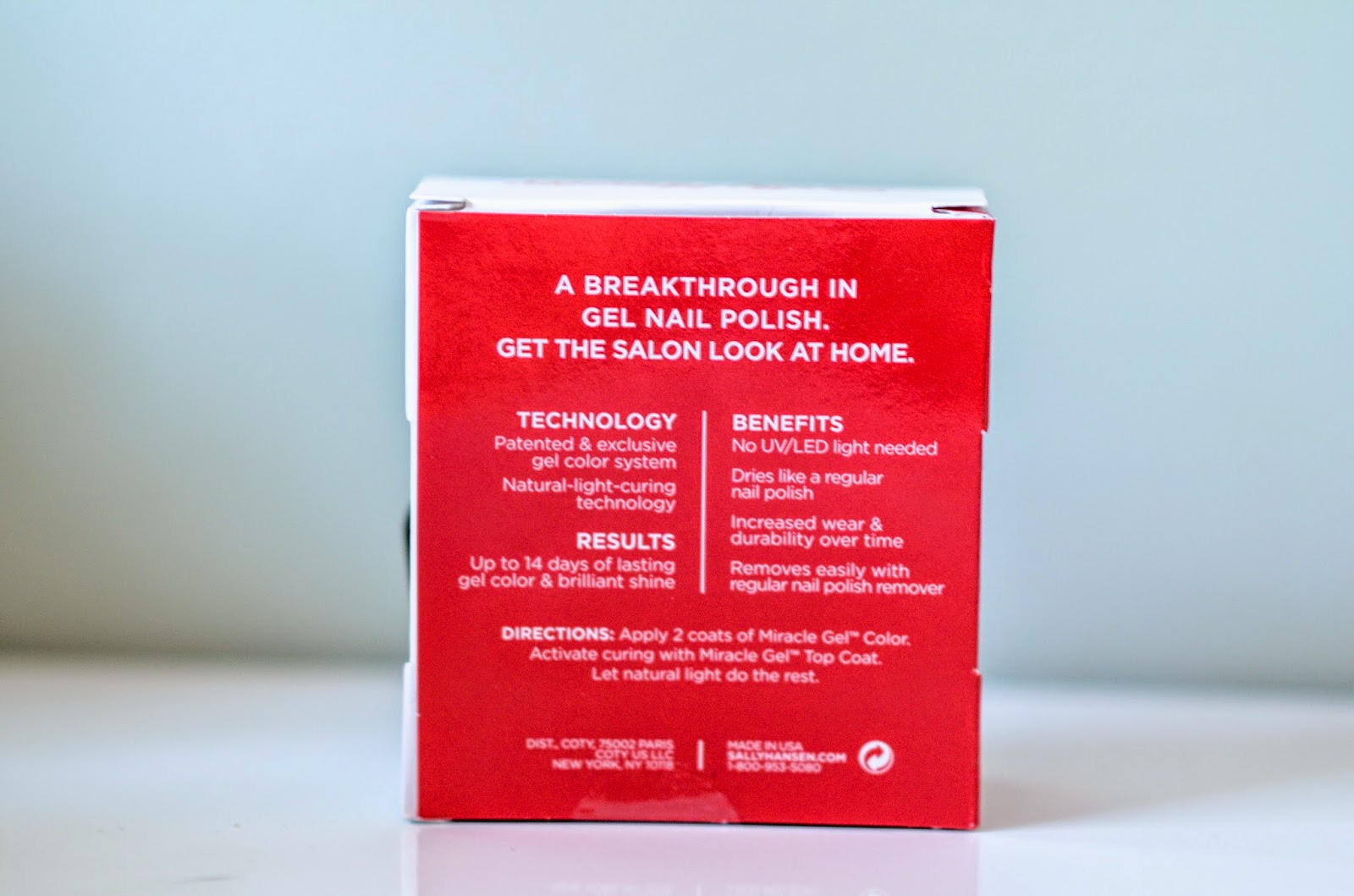 do you have any go-to nail polishes? have you tried sally hansen's new
miracle gel
?