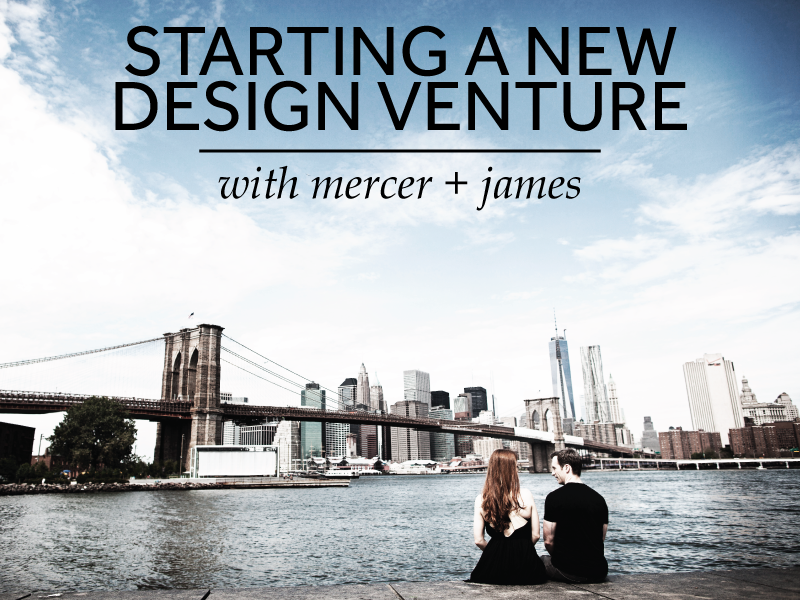 i'm so excited to introduce this guest post to you today! when elizabeth of mercer + james approached me about posting on heavens to betsy, i immediately was on board, and with aj's birthday right around the corner in september, partnering with mercer + james is the perfect fit. if you've ever struggled with needing a gift to get a guy in your life, definitely check out their stuff!
When the opportunity to do a guest post on Betsy's blog came up, I was both over the moon about the opportunity, and also daunted by the decision of what to write about. After bouncing back and forth between skin care tips and gift roundups, I decided to wax poetic on a topic that countless people have been asking me lately. How do you go about starting a new design business?
1. Pick something you care about
// Mercer + James evolved out of my hubby's search for a really fantastic men's shaving set. Easy enough, right? Wrong. The market was and is saturated with either junky quality from big-box stores that break quickly, or so-called "high-end" brands (we won't name names… you can probably guess) that are good quality, but are marked up sky high to cover all their ads, stores, and other overhead. We concluded that if the right shaving set wasn't in the marketplace, we'd design and make it for ourselves. Soon thereafter, every surface of our apartment was covered with drawings and sample shaving supplies. The point of this little tale is that men's grooming is something we cared about and affected us personally, so all our decisions came from a place of personal experience and caring. If you want to design something, it should affect you personally because that will keep you on the right track and ring through in the quality of everything you design.
2. Start small, grow smart
// This bit of advice will be brief, but very important. Some people get a business idea, and dive right into leasing out a location, purchasing expensive equipment, and other things that rocket their personal risk level sky-high. We personally love doing business online, through our website www.mercerandjames.com. Start out with a great online business, take part in events in your area to showcase your product, but test things out and refine your business before launching things in a big way.
3. Be better, don't be "Me Too"
// Being better is what drives every decision we make as we design new products or refine our classics. It would be easy to just purchase a collection of items that match what already exists in other stores, but we believe the whole point is to create a better shaving experience. Our collection is a mix of custom-designed sets and classic hats, as well as carefully curated items like our straight razors from Thiers-Issard. If you want to start your own business, make sure that what you offer is something better, not more of the same.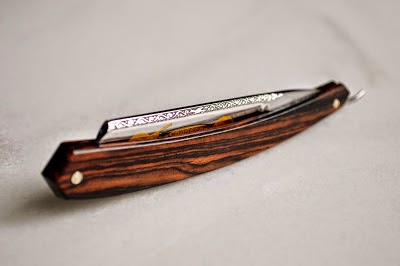 4. Evolve
// What you start with won't be what you offer even a year later - your designs, your knowledge, and your general approach should adapt over time. This is evolution, and this is how you get better. When we first launched our collection, we had already been designing and developing products for over a year. That doesn't mean the job was done - our Cooper Street shaving brush is the perfect example of this. Recently, we redesigned the handle after finding that it didn't fit some common generic stands on the market. The result is something that's still amazing quality, but even better fit.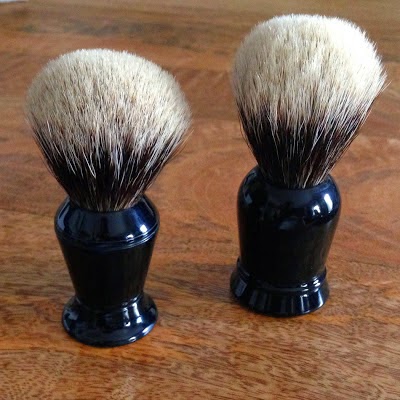 5. Have fun!
// Any new business takes time. TONS of time. Make sure you're working on something that makes you smile! I love designing new products with my husband, and we find any excuse to do little photo shoots around New York to promote our brand and show off our dapper wares. Finding tasks that are fun helps keep things fresh and interesting, and is a great way to show our designs off to the world!