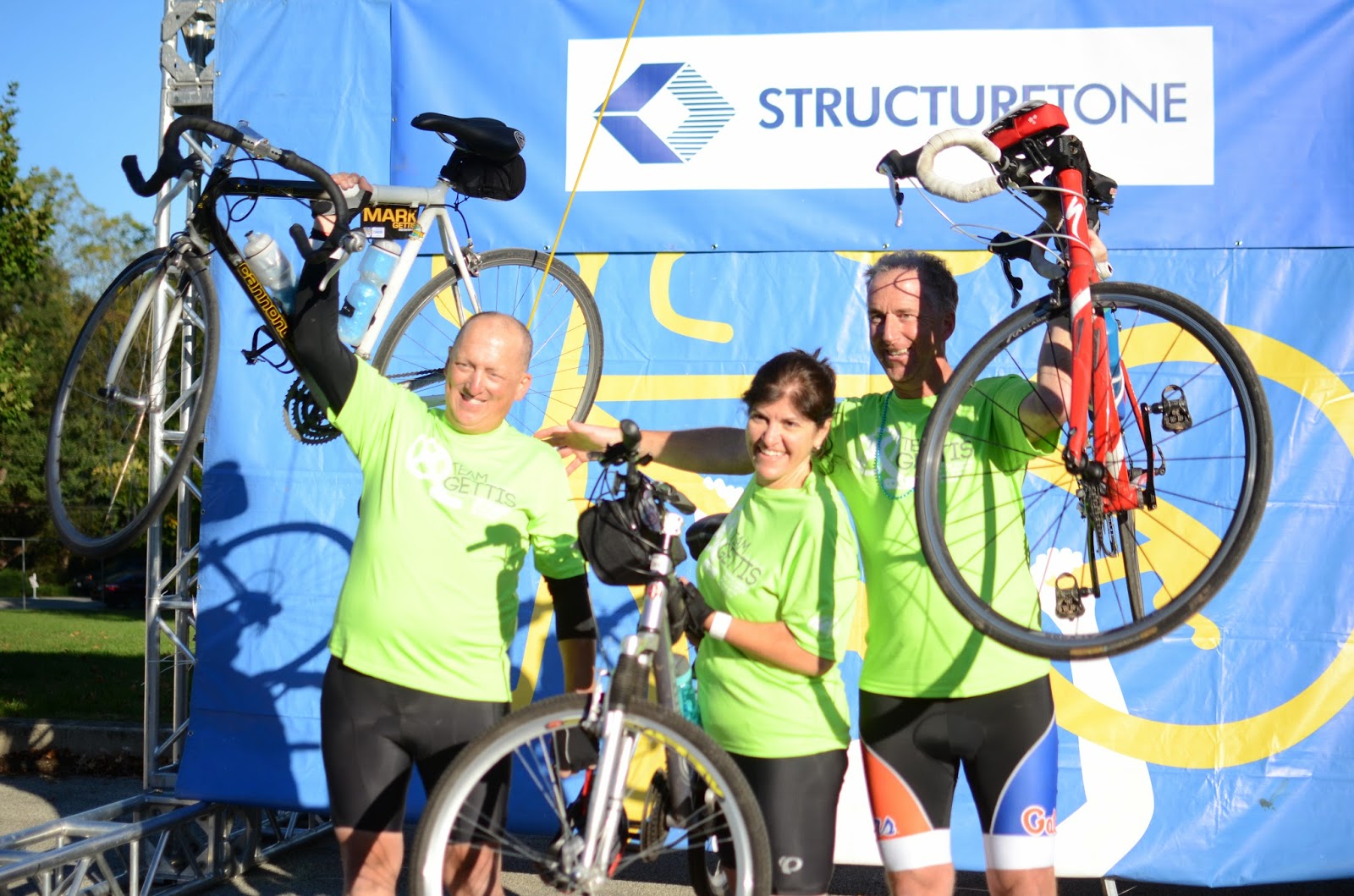 this past weekend, my parents rode
the philadelphia ride to conquer cancer
. (if you're new to my blog, you can read a little bit more about my dad's journey with cancer
here
.) together with my uncle matt, they raised over $8,500 and each of them rode nearly 150 miles in 2 days.
they joined over 500 other riders and in total, $1.9 million dollars was donated to the abramson cancer center at the university of pennsylvania! that money will be used to fund research that is seeking a cure and creating new, cutting-edge therapies.
while i so wished i was on a bike with them, i got to lead the cheerleading squad and cheered team gettis at every pit stop. saturday started off miserably wet and cold, but they rode, so we cheered...and then sunday ended up being a beautiful day, and our crew just kept getting larger at each stop. it was awesome to see these three push through (you would never know my dad is battling this disease!) and keep pedaling.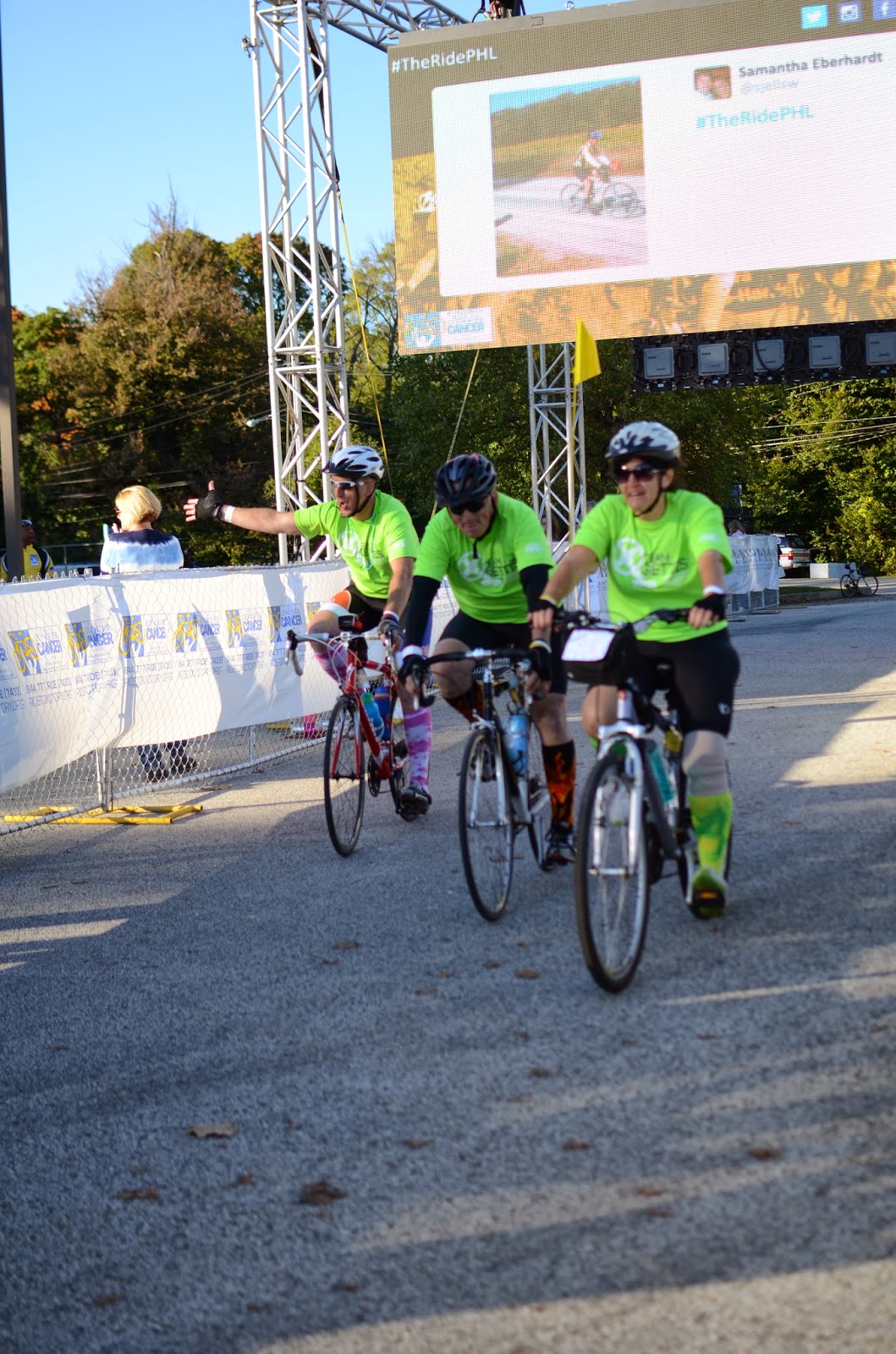 here they are crossing the finish line! i think we all cried...it was such an awesome moment to see them ride through, and i am so so proud of them!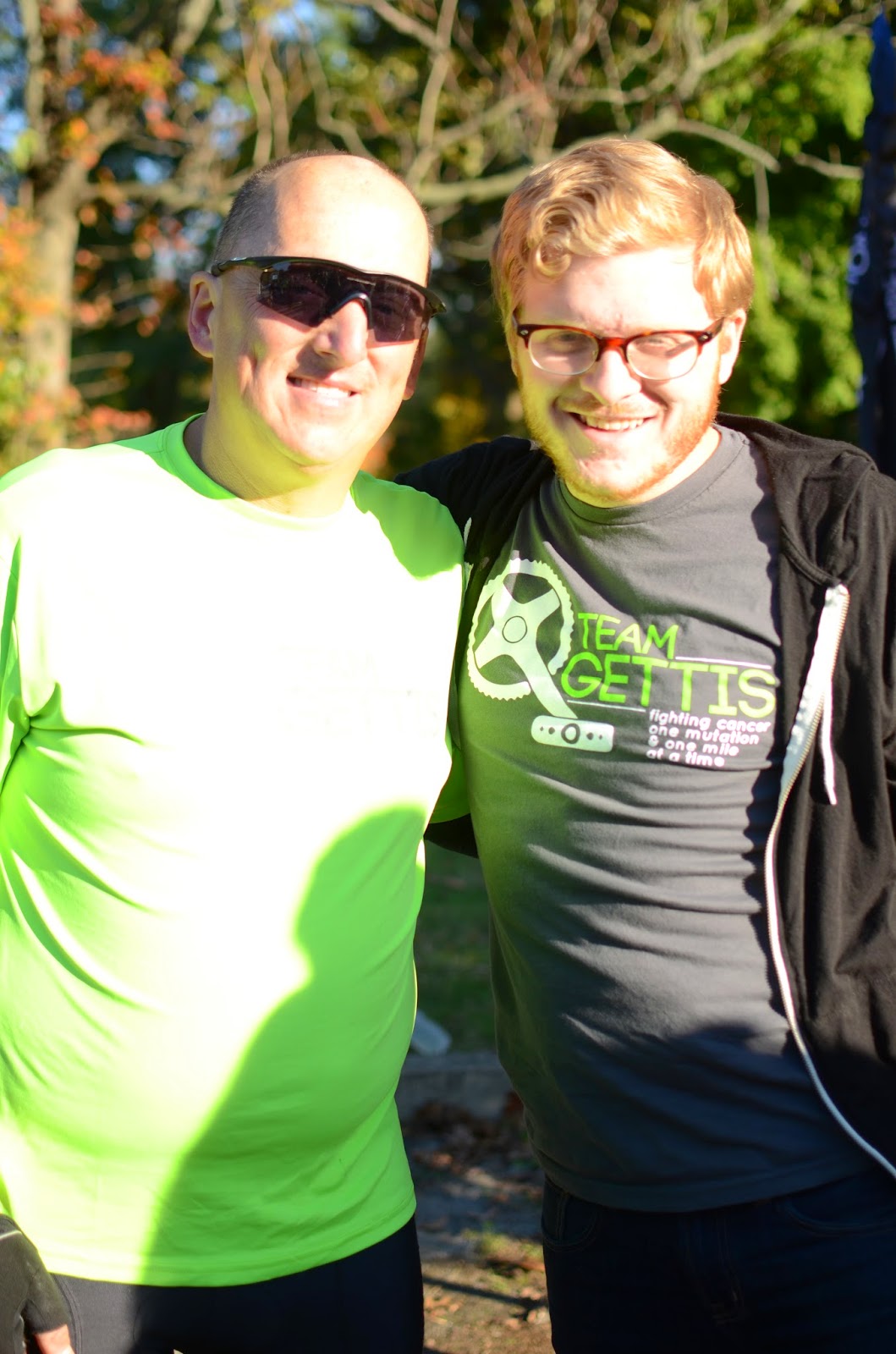 here's my dad and my brother....everyone was decked out in their "team gettis" gear (designed by yours truly!)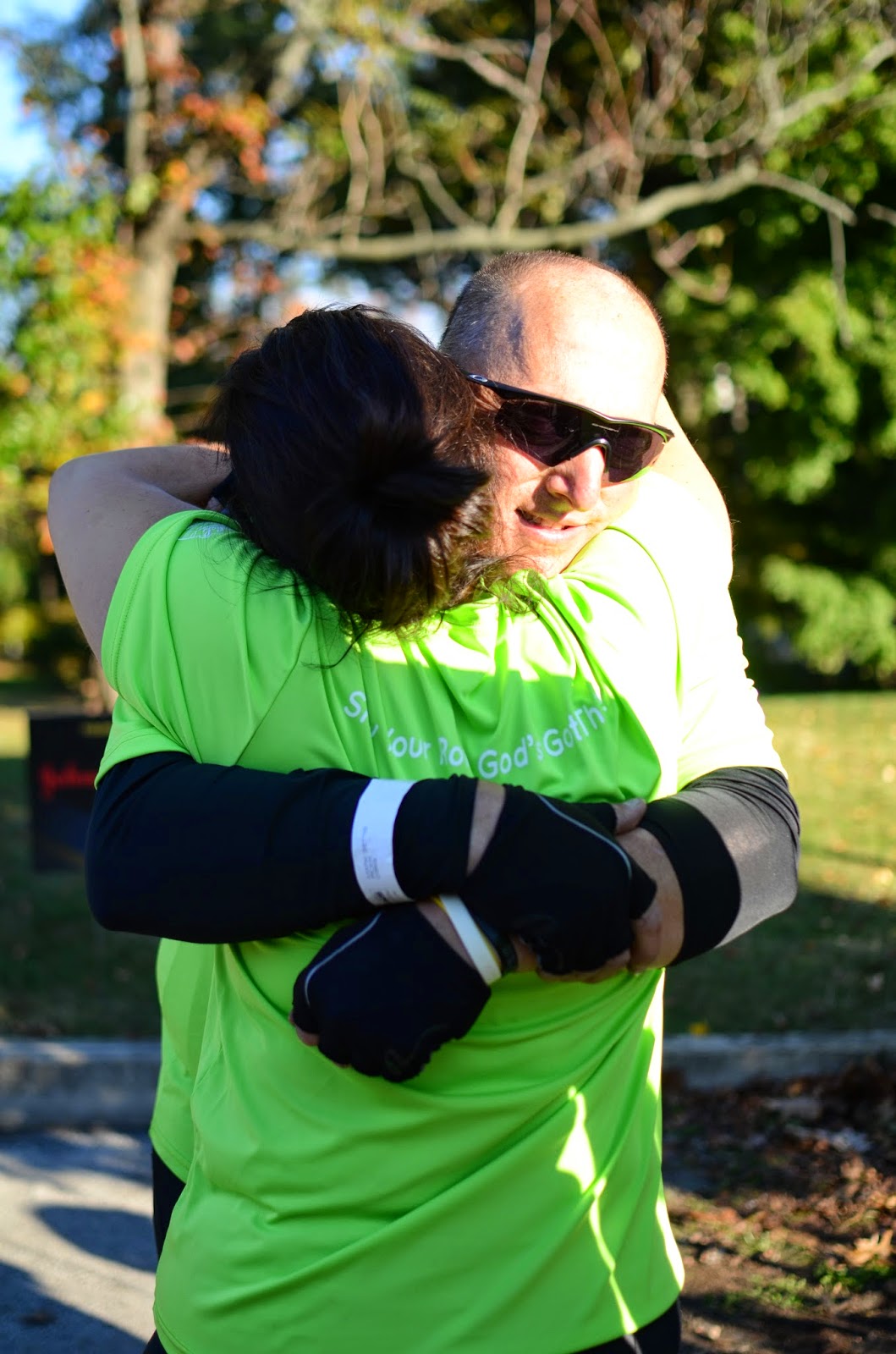 a "we did it!" hug!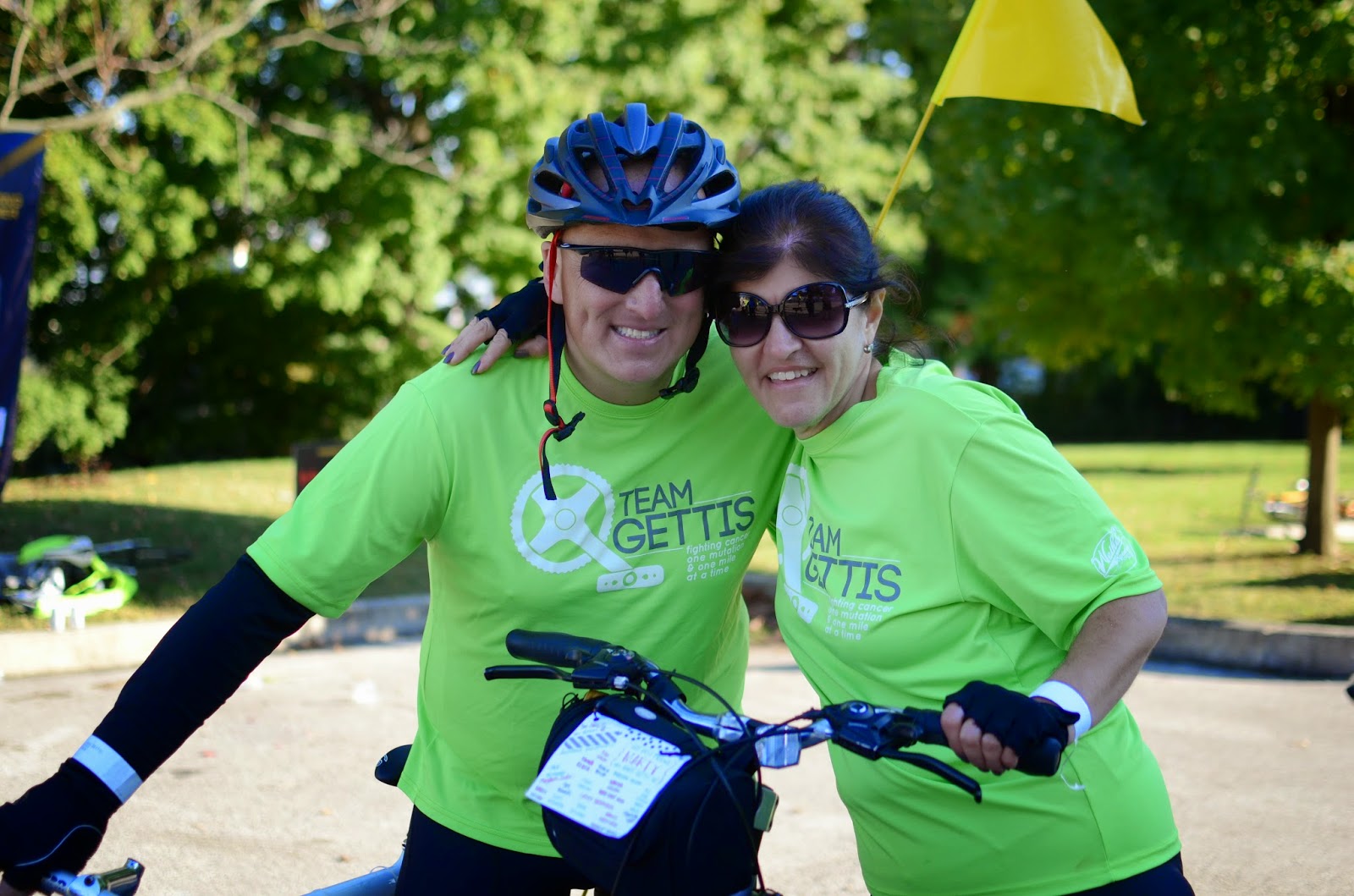 probably one of the best photos of my parents ever...they are so great!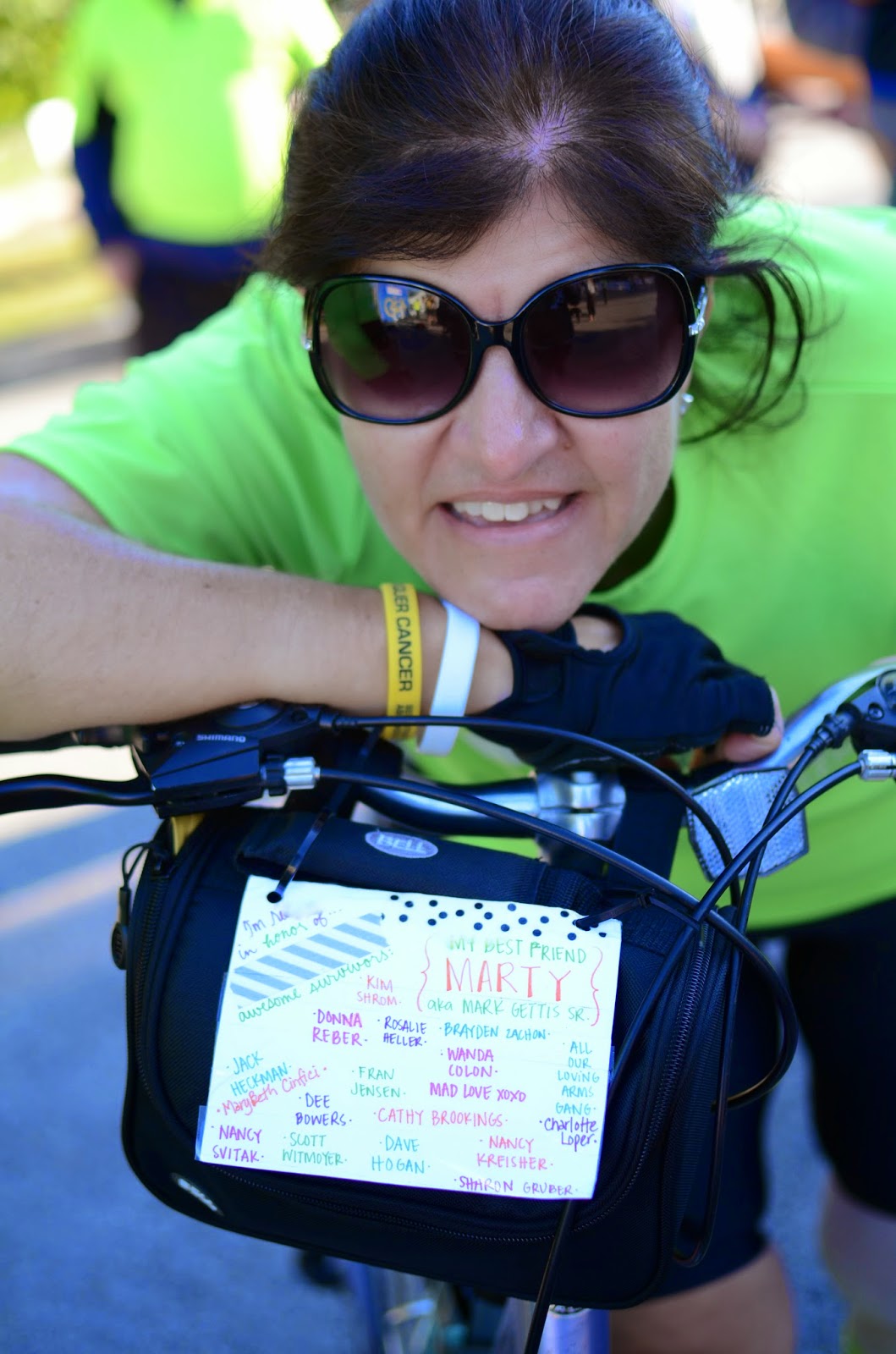 my mom had a card with the names of people she was riding in honor of tied to her bike....these are the names of current cancer survivors! (and of course, my dad's name is loud and proud at the top)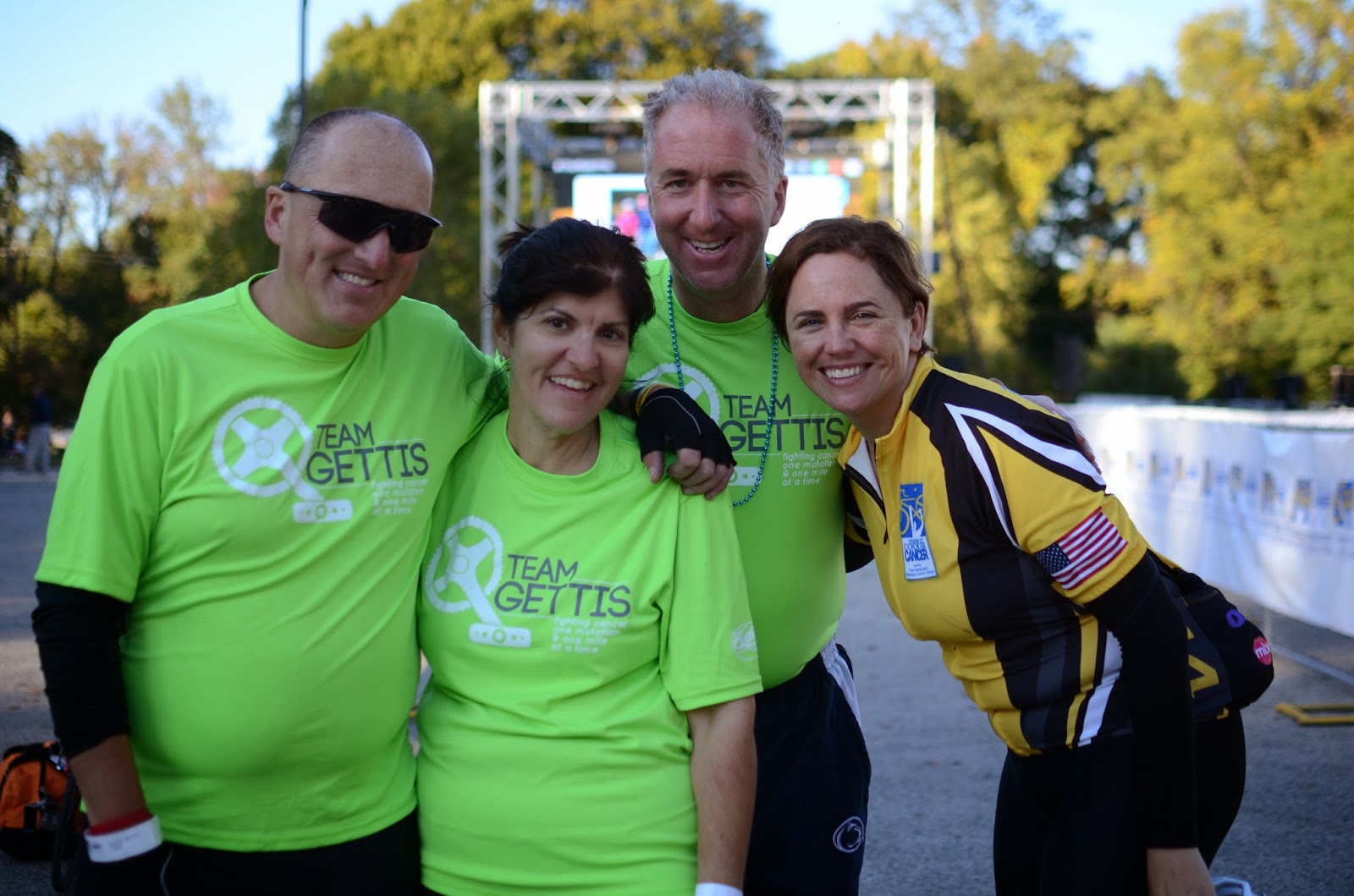 team gettis with our friend rachel, the marketing director for abramson! she's awesome, and she and her husband rode as well!
have you or someone you know ever completed a mega-race like a marathon or a 150-mile+ bike ride?