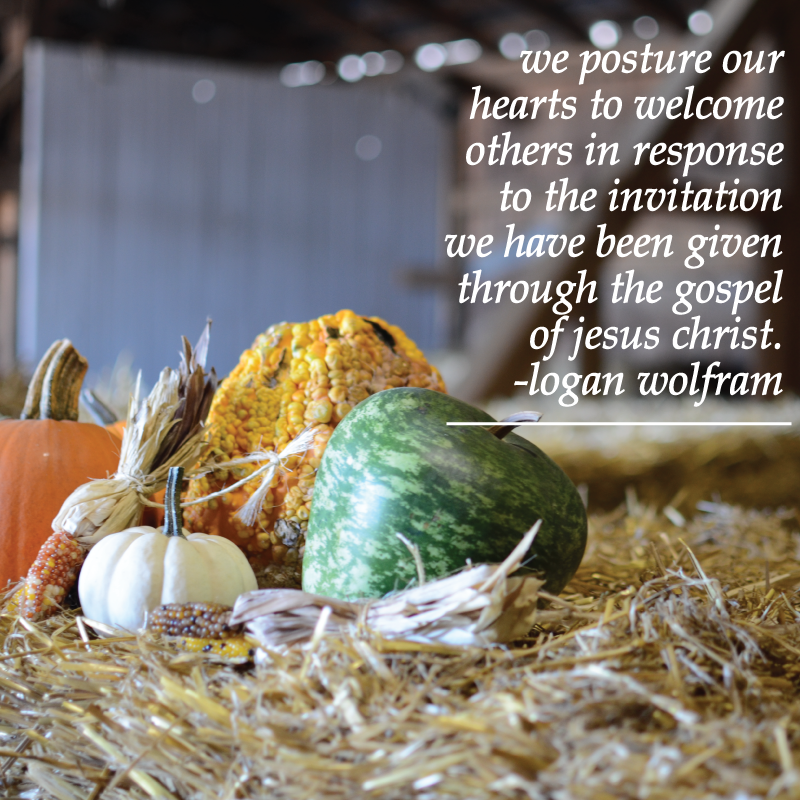 today i'm joining in with madison over at wetherills say i do and rachel of oh, simple thoughts for their community brew link-up! community brew is a monthly link-up that is designed for bloggers to be "open, honest, and vulnerable, and to build community with others." november's prompt is open-ended, so whatever is on your heart, feel free to join in!
right inside the front doors of our church's worship center atrium is a small table with a sign on it that says "invest and invite." it's topped with invitation cards for our services and events and upcoming sermon series that our congregation can pick up and hand out to friends and family, making it easy to invite them to church.
for me, the investing part is the easy part. i'm an extrovert; a people-person, so i can do the occasional coffee date or relationship-building texting conversation or whatever it is. but the invite part? that's always a little harder for me. i've never found it easy to ask someone for help, and somehow, inviting someone to wake up early on a sunday and come to church feels like i'm asking for a favor.
but i think that the fear of asking
too much
of someone in inviting them somewhere...especially somewhere as important as church...is, at the heart of it, doing them a disservice. when you consider the idea that the invitation that you're extending could save someone's life, then that invitation takes on a whole new weight.
paul starts off romans 10 with "brothers and sisters, my heart's desire and prayer to god for the israelites is that they may be saved." i love that. paul's heart's desire was for his brothers & sisters to be saved. i don't know about you, but it can take work for me to have that same mindset. it's not always at the forefront of my thoughts, but it should be! and it doesn't take outright evangelistic conversations to practice the concept of investing and inviting. it just takes
being there, being consistent, building trust, and showing the love of christ to others through your words and actions.
and the concept of invest & invite isn't just confined to the face-to-face parts of our lives, but our online lives too. no matter where you're active...by writing a blog, just being present on twitter or instagram or pinterest, whatever...you have opportunities to be salt and light, and to invest and invite in those spaces too. your words, your posts, your pins and repins...they all matter, and they all mean something.
if you're joining in on the hospitality study with
she reads truth
that started on monday, you know that this idea of investing and inviting is at the heart of this study.
(to be perfectly honest, that fact didn't even occur to me until i was halfway through writing this post)
yesterday, logan wolfram wrote an awesome devotion about how we need to love like jesus loved, and then follow his lead in inviting others into the journey with us.
she talked about how that love and invitation needs to stem from the heart. a heart that is full of the love that god has for us will brim over and spread that love to others.
we posture our hearts to welcome others in response to the invitation
we have been given through the gospel of jesus christ.
it always comes back to this, friends:
jesus loved us, so we could love others. we often teach in our children's ministry at gt that every commandment jesus ever gave us fits into two categories: love god, or love others. christ made the ultimate sacrifice in death on the cross, and he didn't do it so we could keep it to ourselves. he loved us, so we could love others.
in what ways is god asking you to invest in and invite others into his kingdom? is it a challenge for you? how so?