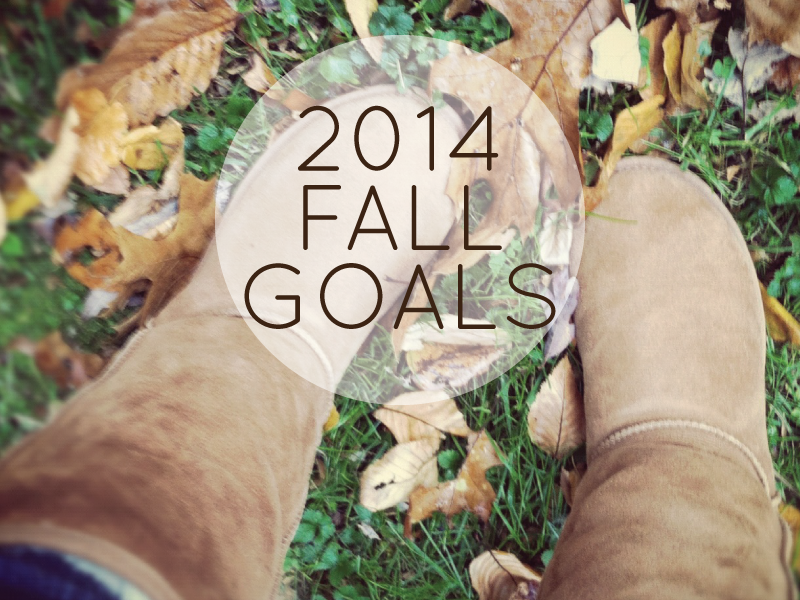 i cannot even begin to believe that it is october. where did september go? wasn't it just summer? it's been unseasonably warm here (like, we're still having 80-degree weeks) and i just said to a coworker that i'm so ready for cute fall outfits!
but first, fall goals! i started doing seasonal goals this summer and i really liked how it felt...it made me feel like my goals were manageable and i was actually able to accomplish some things! some of these goals are repeats from summer...things i want to continue working on, but others are brand new!

by "community", i mean goals that i have for spending time with or doing things with or for other people…
take at least one more weekend trip to boston
schedule intentional time with friends
send a lot of snail mail!
plan some fun community-oriented things for the peony project
be an encourager
spend a lot of time with family

my personal goals revolve around things i need to do for
me
…
finish reading let's all be brave and read two more books
take time each week to sit at a coffee shop and write/blog
hang a few prints on my walls
clean out and rearrange my room
save money like crazy
take weekly "me" time
book a few more photoshoots

wellness goals include things that are health and fitness related...
run a half marathon (yep, still working on this one)
eat better
vary my workouts...lots of running, but other fun things too!
drink lots of fresh juice (and complete my juice cleanse!)
get an appropriate amount of sleep...go to bed at a decent time
what are your goals for this fall?