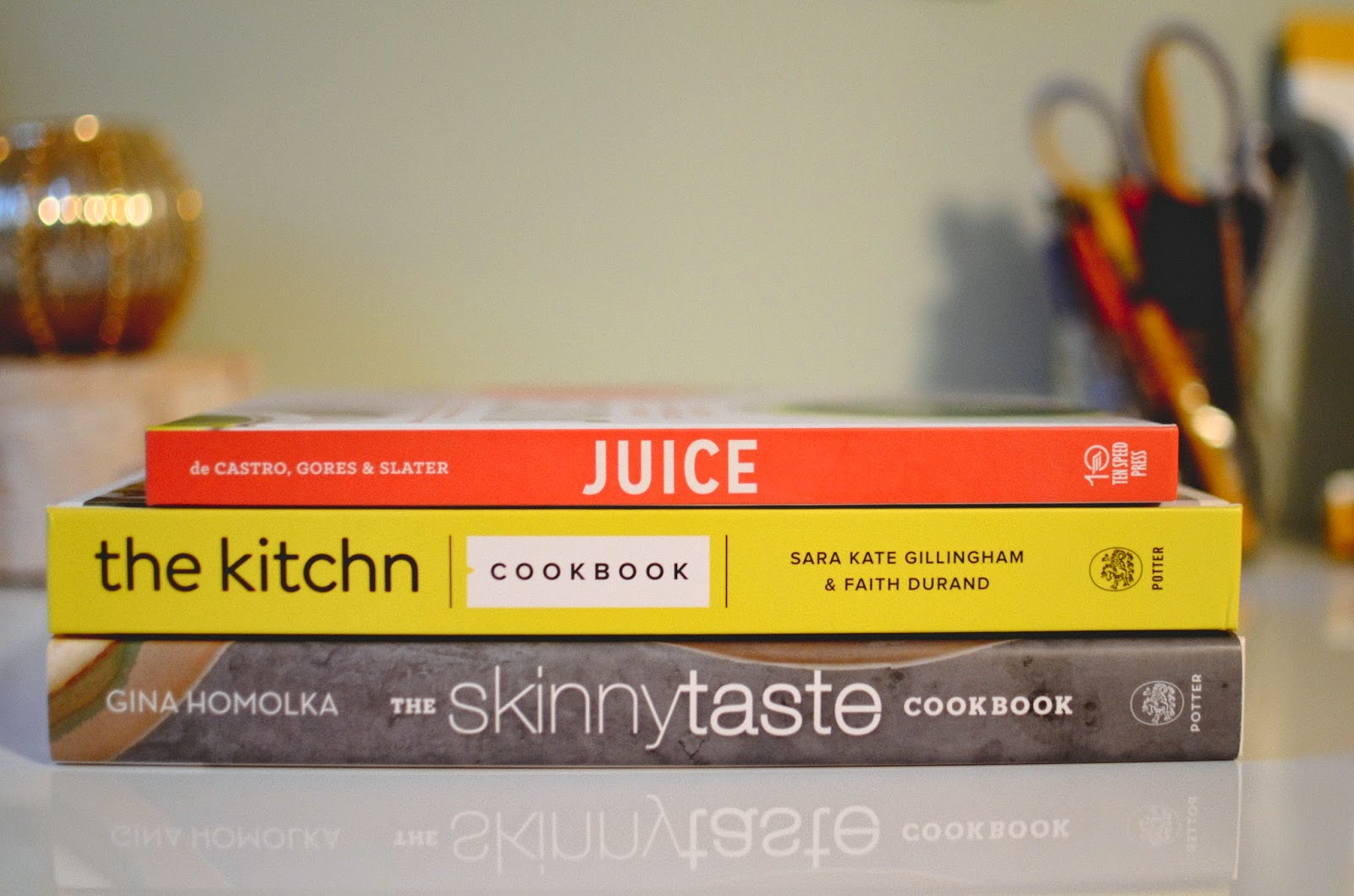 i don't know why, but there's something about owning cookbooks that makes me feel like a grown-up. i love to cook but i rarely actually do it, and when i do, it's pretty much never done with a cookbook open next to me.
but i think i have this image in my mind of married life that requires a good library of cookbooks. aj and i like to cook together, so i just envision us pouring over cookbooks and picking out great recipes, and meal planning, and doing other married-people things in our super cute kitchen (which he constantly tells me he'd like to have complete control over decorating and registering for...ha...right.)
anyway, i've been actively expanding my cookbook collection...aj's mom helped out by giving me the jeni's splendid ice creams cookbook, which is pretty much the greatest book ever created because it's the greatest ice cream on the planet and don't even argue because i'm right and i will never change my mind. (that run-on sentence was definitely necessary.)
but i've also been adding other books to my library as well, and here are the three newest ones in my collection:
juice
,
the kitchn cookbook
, and
the skinny taste cookbook
.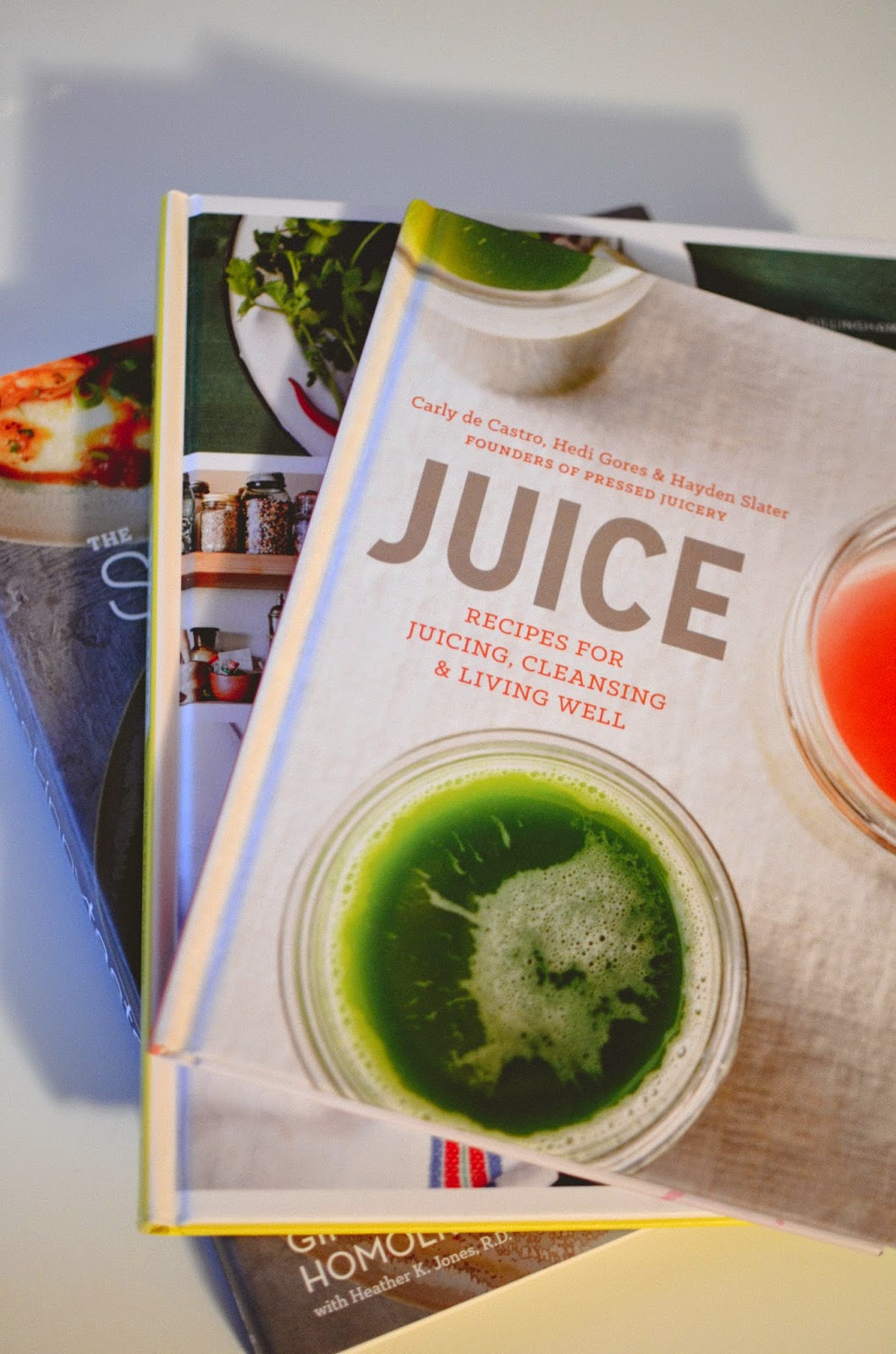 juice // carly de castro, hedi gores, & hayden slater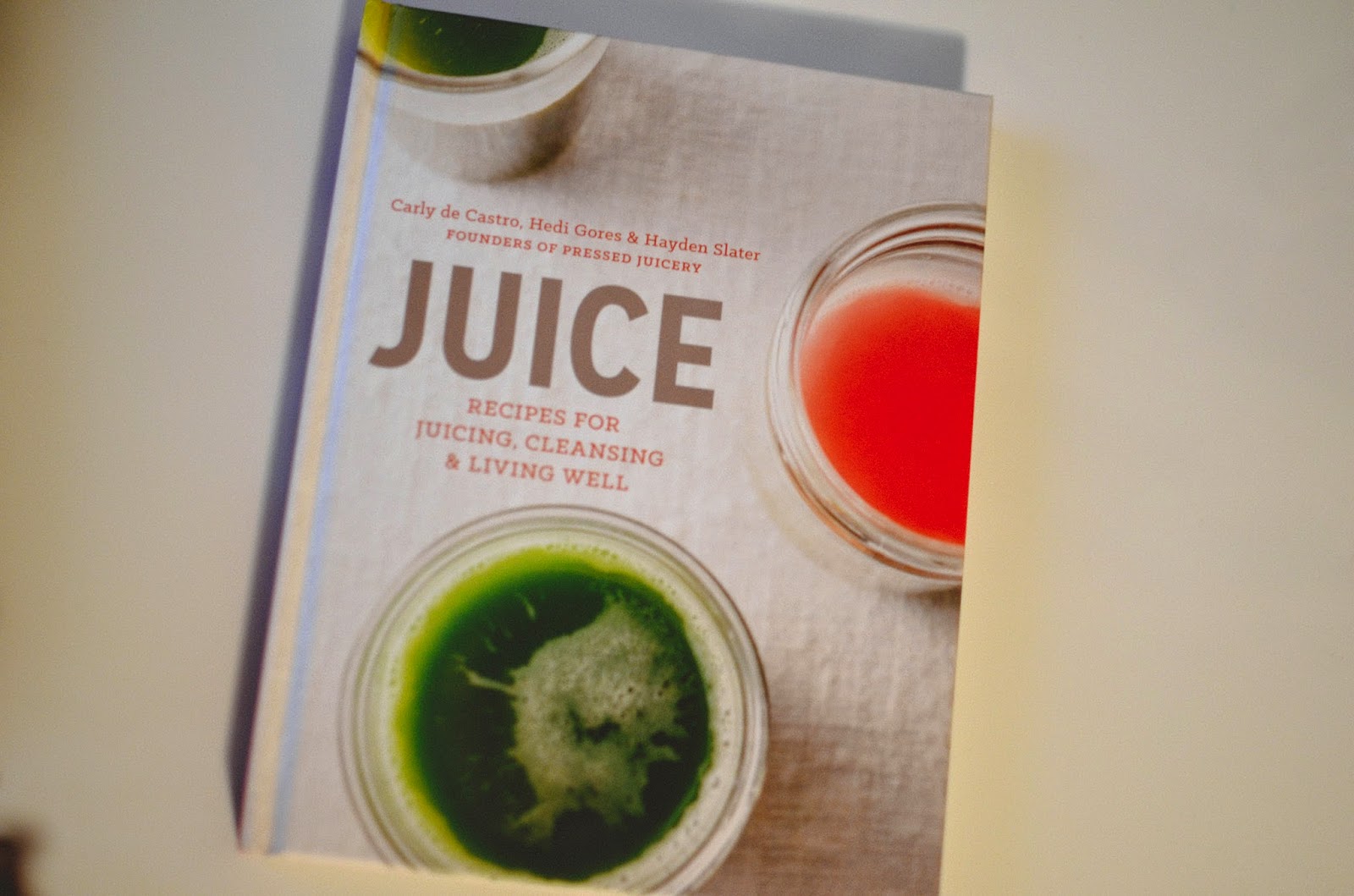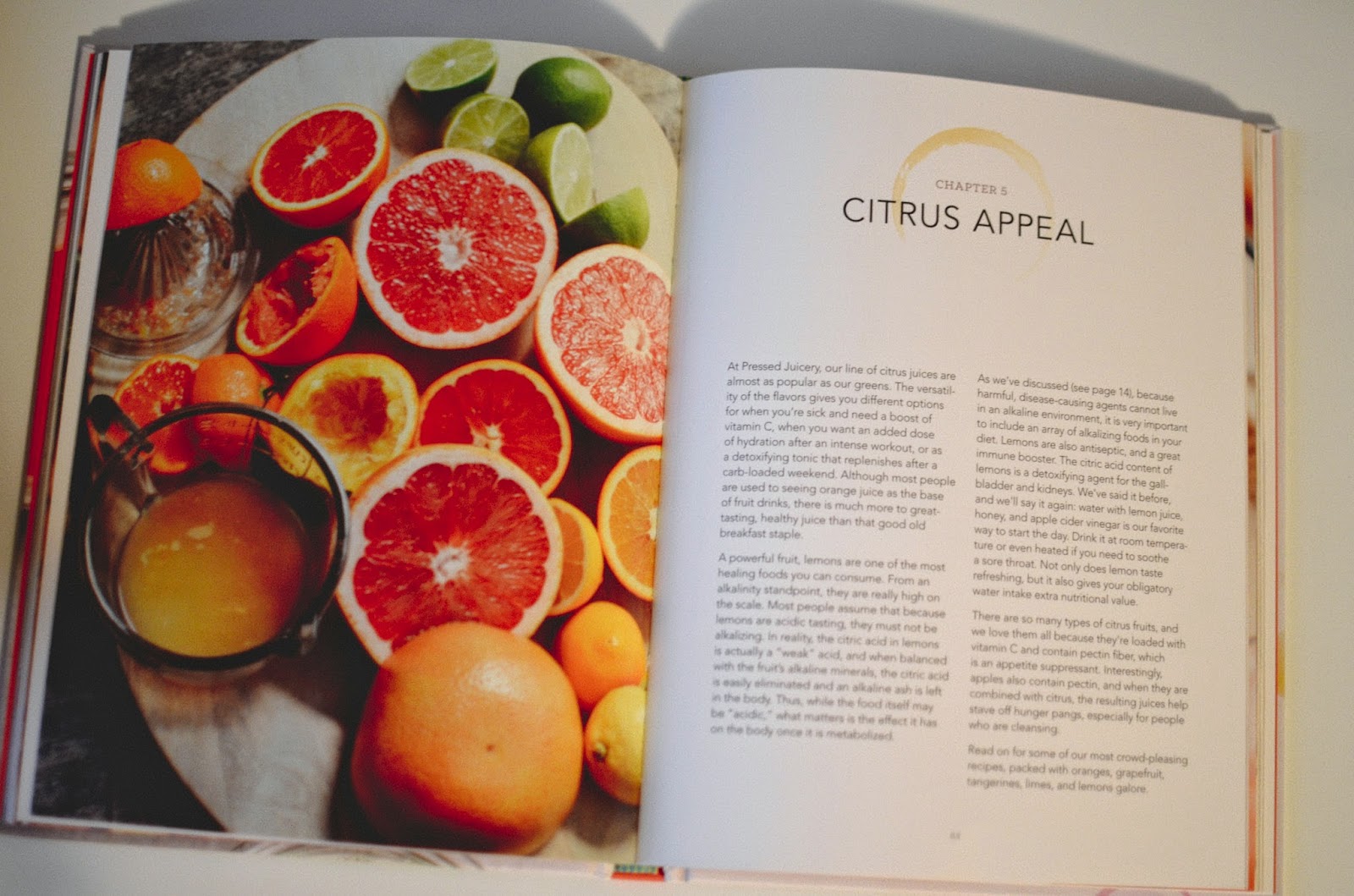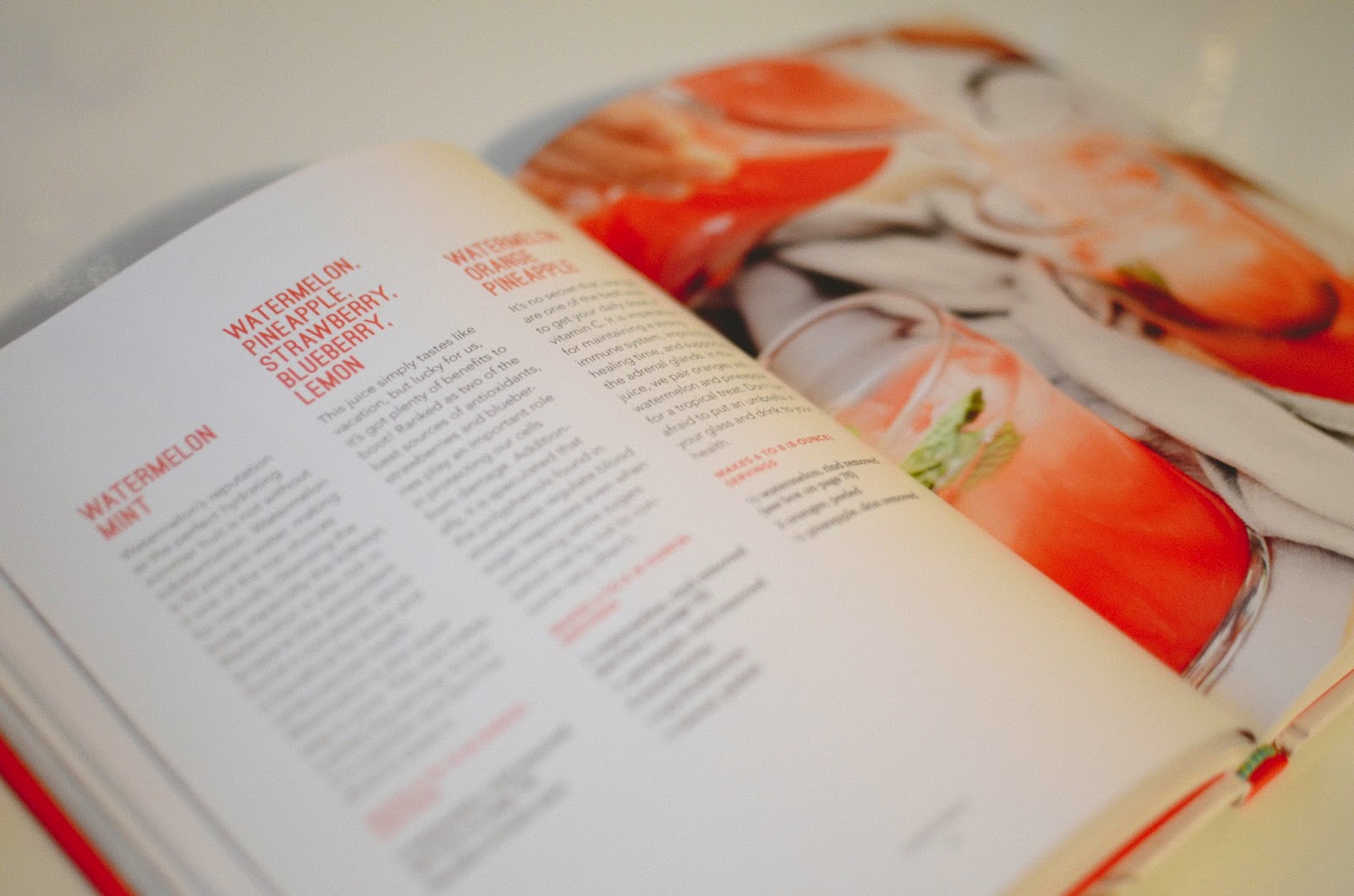 we started juicing about seventeen months ago, and i've been on the hunt for a good juice cookbook ever since. this one is pretty great. it starts off by discussing a lot of the benefits of juicing and the best practices of how to make and store juice. then, it breaks juice recipes down into roots, greens, and citrus. it's full of great, colorful photos, easy-to-follow recipes, and lots of great tips!
juicing is a great habit to get into (more to come on that in another post!) and it really is one of the best ways to get the purest nutrients from fruits and veggies straight into your body and quickly into your cells! the writers of this cookbook founded a pretty successful juicery, and they even incorporate some of their personal testimonies about how juicing helped them!
the book breaks juice recipes down into roots, greens, and citrus. roots include juices that are mostly carrot and/or beet-based. these are your hearty, filling juices. green juices are based on green veggies and leaves, like kale, cucumber, celery, etc! the authors refer to green juices as "your gateway drug into the world of healthy living." and finally, the citrus juices are jammed-packed with vitamin c, and often are the sweetest and fruitiest!
one of my favorite sections of the book contains a bunch of different boost that you can add to your juices to give them a little extra oomph! things like apple cider vinegar, cayenne pepper, and ginger all have different health benefits that can give your already-nutrient packed juice something extra, depending on what you're hoping to help, ease, or fix!
the kitchn cookbook // sara kate gillingham & faith durand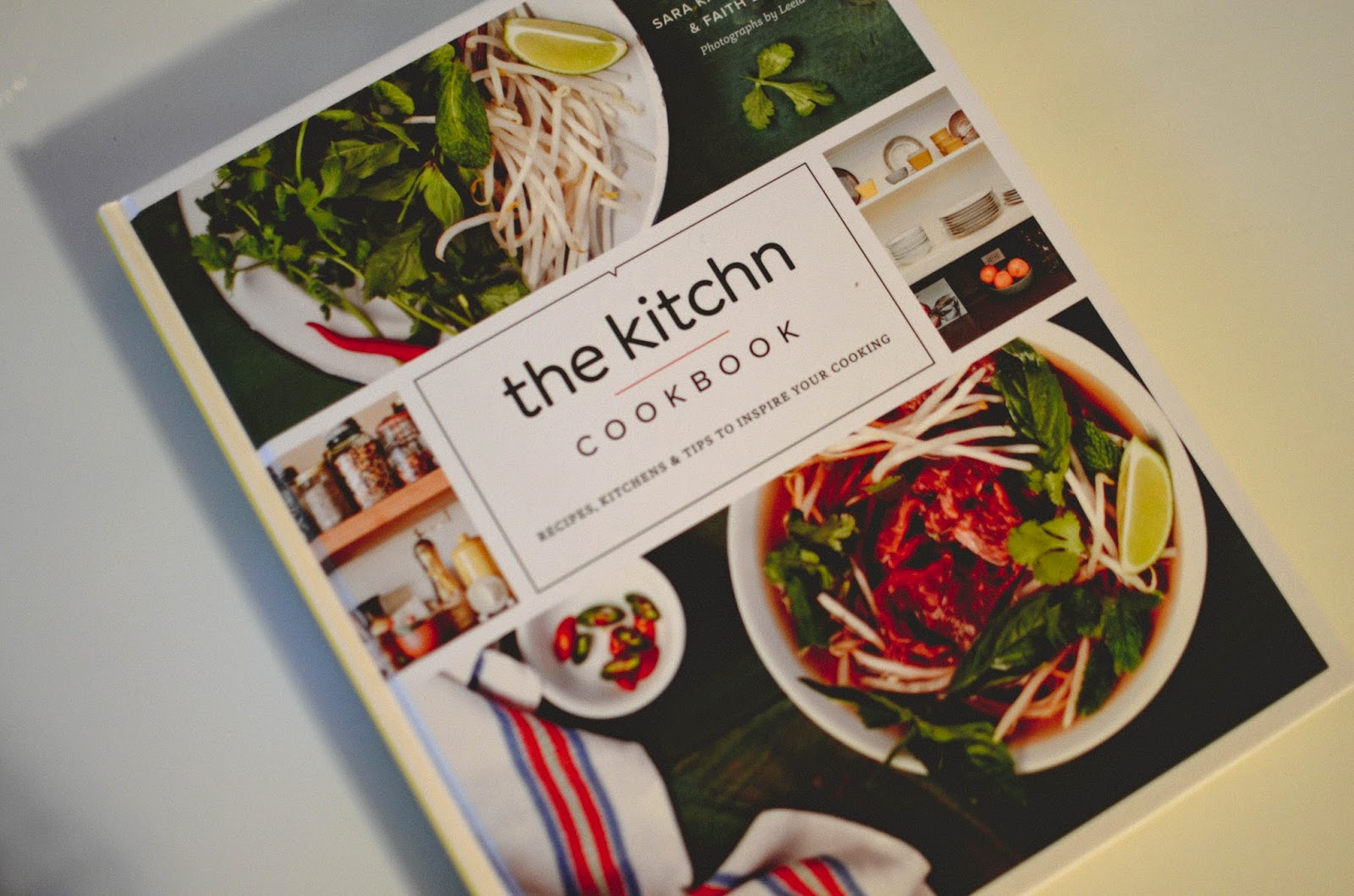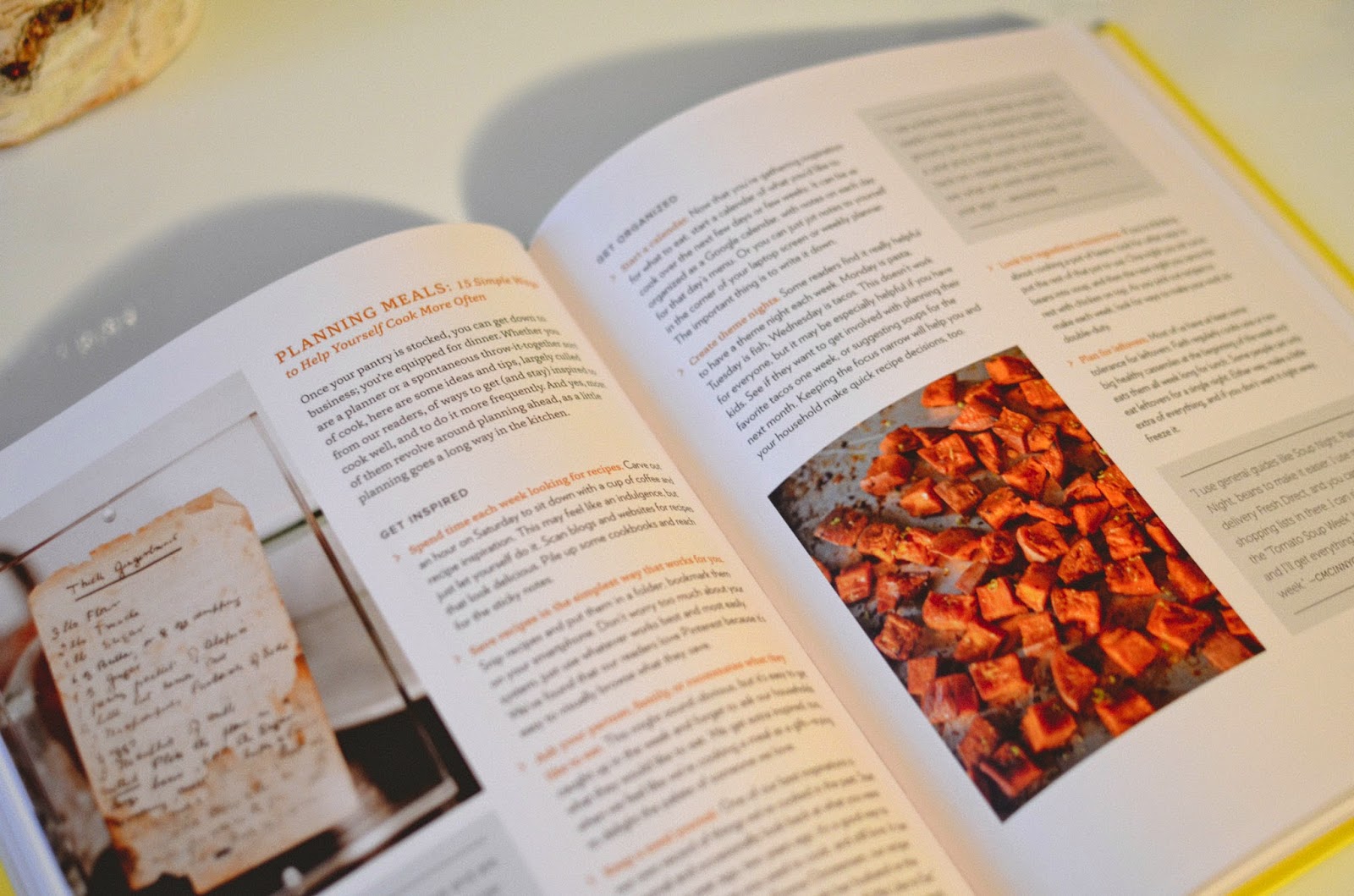 the kitchn cookbook is part recipe book, part cooking school. from the curators of apartment therapy's cooking site, this book is exactly what you'd expect to get from successful bloggers: great photos, a beautiful layout, and easy-to-digest segments.
the book contains over 150 recipes, which are scattered with pretty photos, and are great for entertaining and families alike. it's organized as you would expect a cookbook to be: into appetizers, sides, entrees, etc.
but the real highlight of this cookbook is the cooking school found within. broken down into two parts,
the kitchen
and
how to cook well
, the book covers topics such as setting up and caring for the kitchen, stocking the pantry, planning meals, 50 essential cooking skills, and entertaining.
the last section, entitled
gathering
, is my personal favorite. it has a great diagram of how to set a proper place setting, tips on how to spruce up your gathering on the cheap, setting the mood, and a game plan on how to prep and recover from a party...i love hosting events and gatherings, so these tips were all welcomed and appreciated!
the skinny taste cookbook // gina holmoka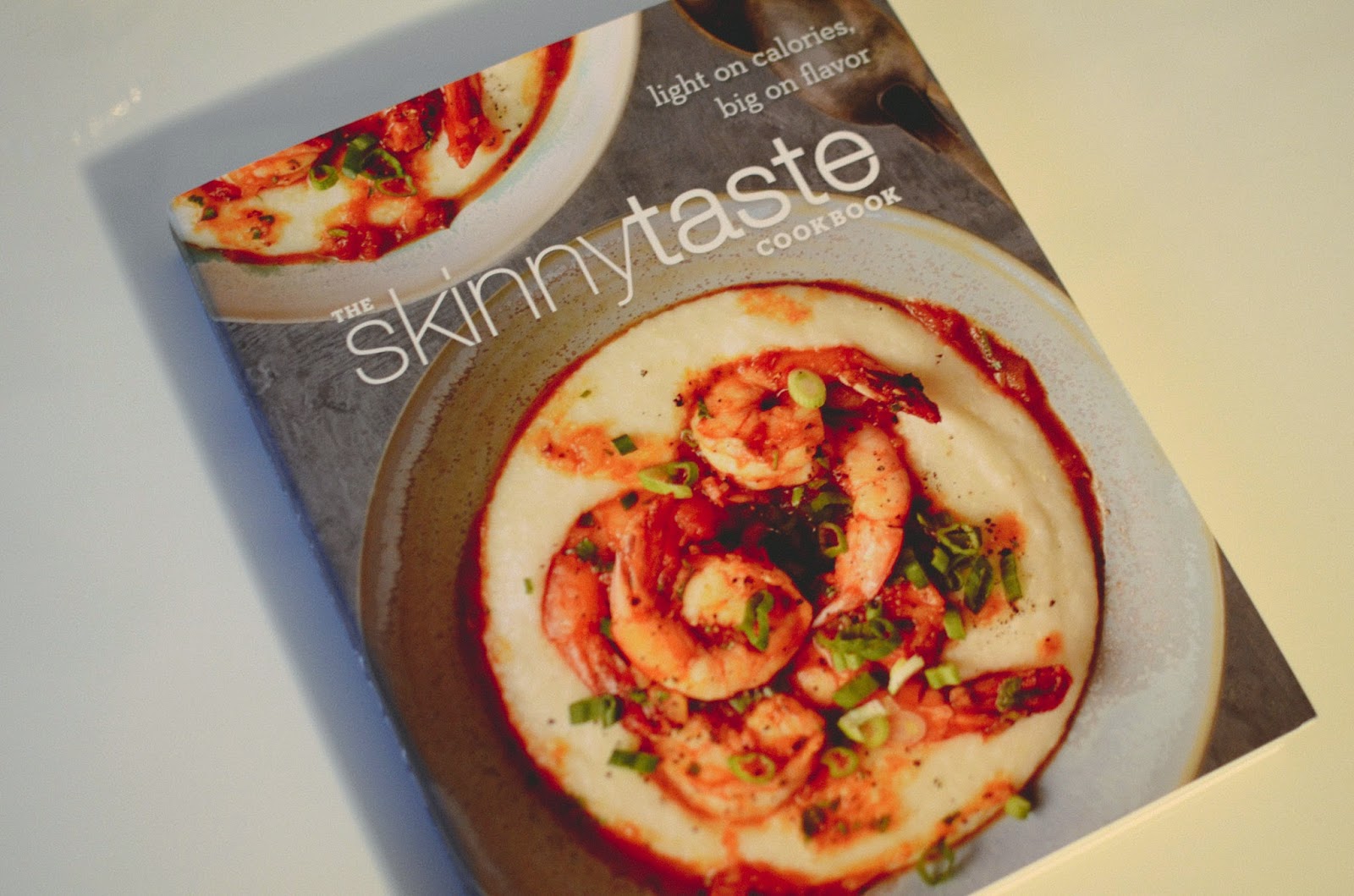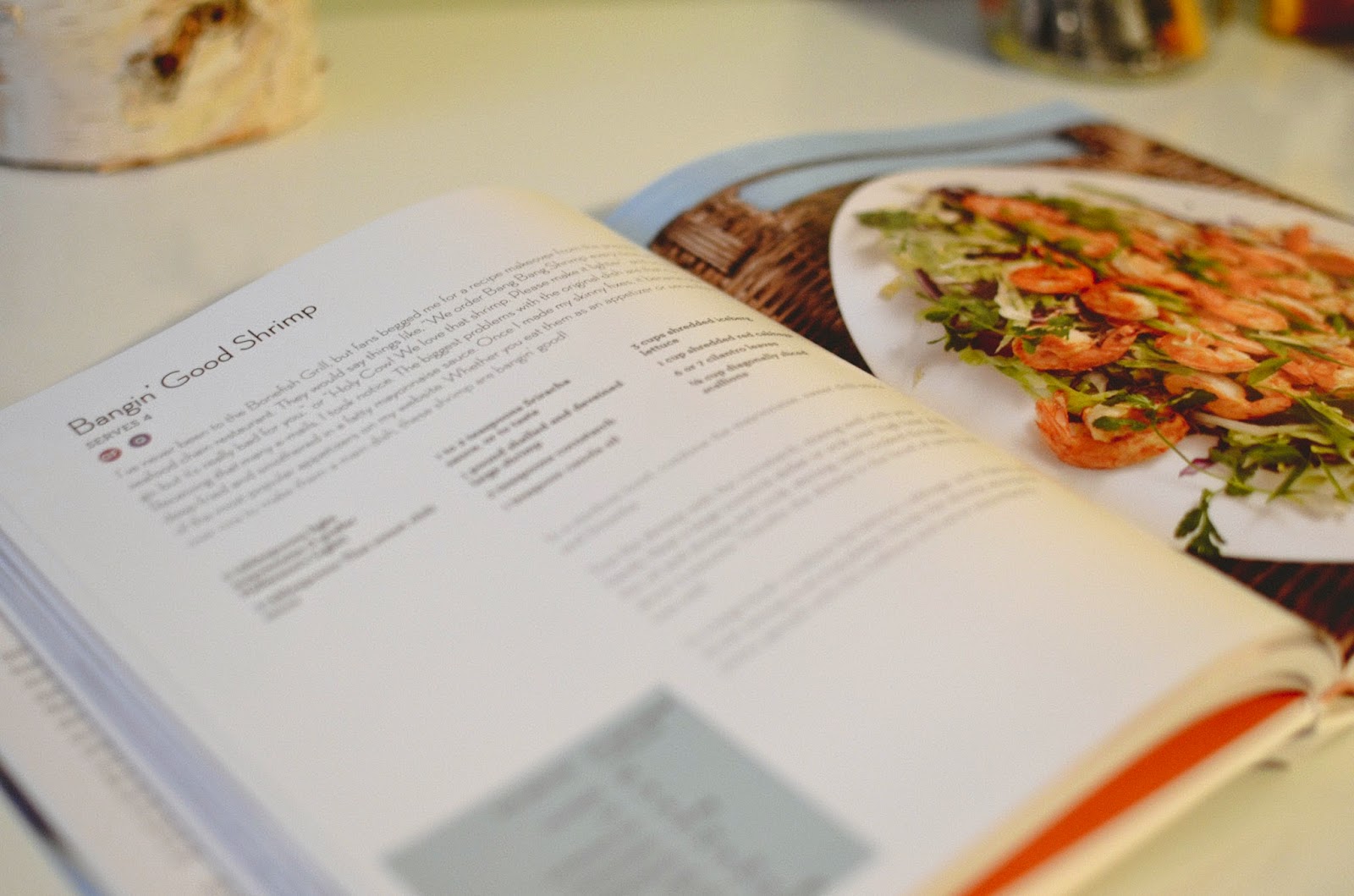 the skinny taste cookbook is totally gorgeous. it features all sorts of recipes that are "light on calories, big on flavor", and comes jam-packed with great photos and easy-to-follow directions. it's author, gina homolka, is well-known for her low-calorie recipes that are full of flavor and made from all-natural, easy-to-find ingredients. the recipes are also all coded with a key, which labels them vegetarian, gluten-free, quick, freezer-friendly, and slow cooker, so it's easy to navigate the book!
the beginning of the cookbook includes "the skinny basics", which are tips and tricks for a healthy lifestyle and kitchen! everything from the author's personal story to tips on how to stay motivated can be found in the intro, and will help you get a feel for what you'll find in the cookbook.
one of the great aspects of this cookbook is that each recipe comes with nutrition information! it will tell you how much a serving is, and then lists the calories, fat, saturated fat, cholesterol, carbs, fiber, protein, sugar, and sodium in each serving. the recipes also call for specific brands, so if you follow them perfectly, you know the nutrition info will be correct!
my favorite part of this cookbook, however, is the "skinny scoop" tips that are scattered throughout the book...everything from tips on grating your own parmesan cheese for the freshest flavor to how to store homemade marinara sauce can be found in these tips! they're designed to make cooking easier, faster, and hassle-free!
have you picked up any good cookbooks lately?