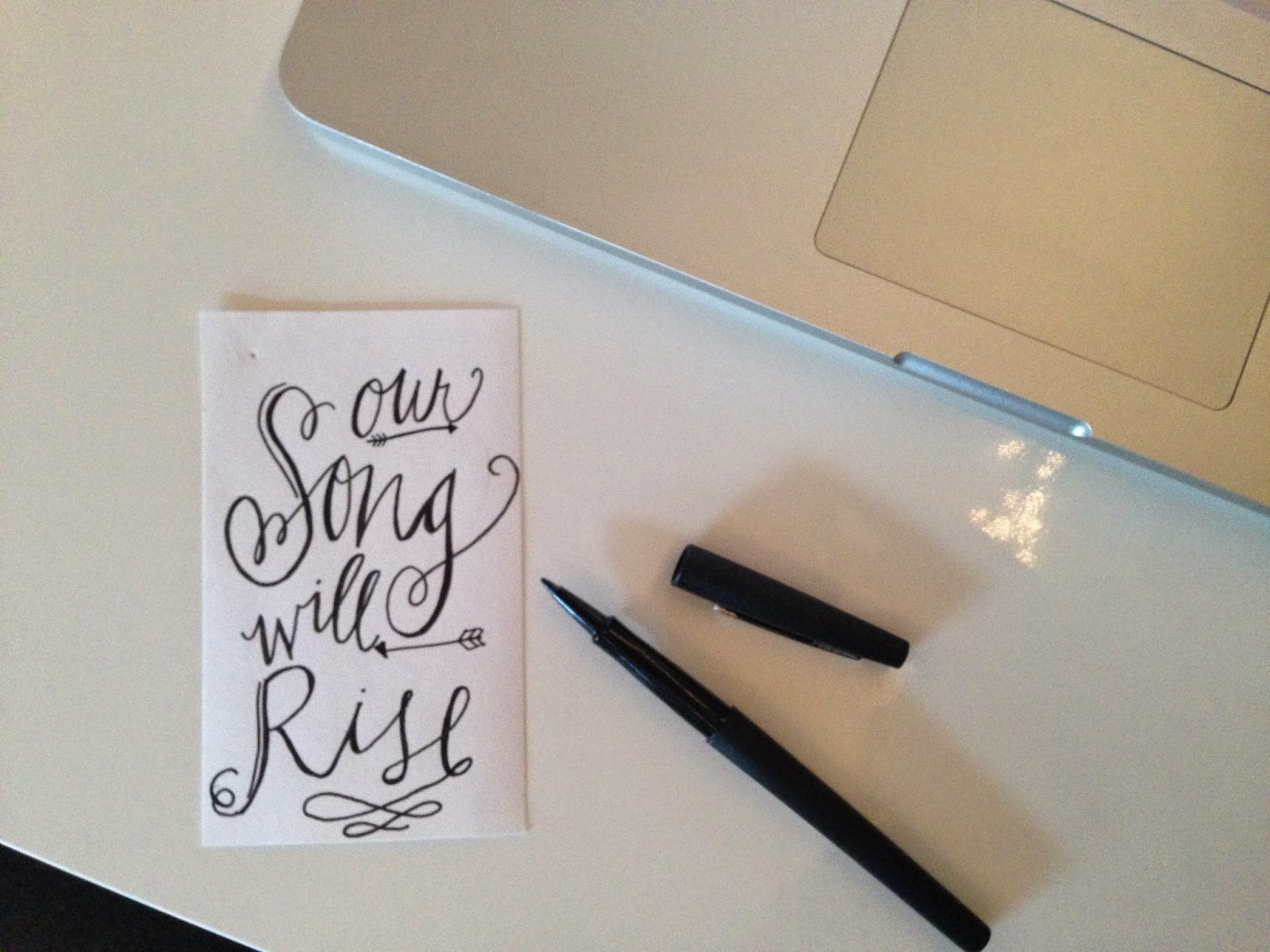 if you follow me on
instagram
, you can probably guess that i'm a little obsessed with hand lettering. i have quotes and lyrics all over my room and office that i've hand lettered or that i've ordered from friends and artists that i adore.
here's proof of that: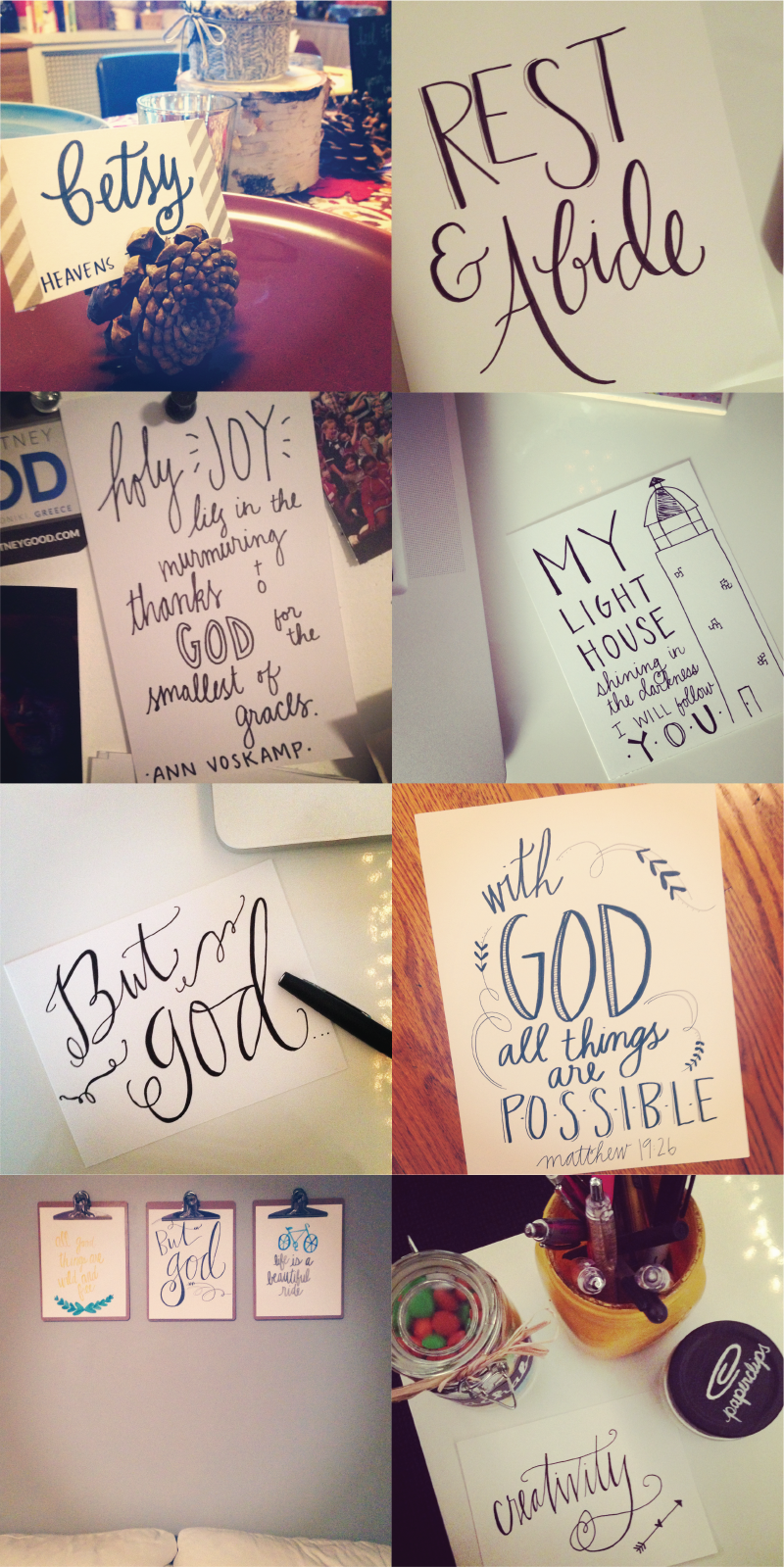 ya know, just in case you needed it.
this summer, our church started working on our first ever worship cd. not only do i work on the creative team at gt, but aj was asked to engineer and produce the entire record, so the project ended up being pretty near and dear to my heart. aj rewrote the hymn
holy, holy, holy
for the album, and we decided that the title of the album should be
our song will rise
.
so, when we started talking about t-shirt designs for it, i loved the idea of a hand-lettered t-shirt and started creating mock-ups and concepts for the design. eventually, i created something we could all (even the guys!) agree on.
and just to make it even more awesome, our printer did it in gold on a black tee...so basically, i'm in love.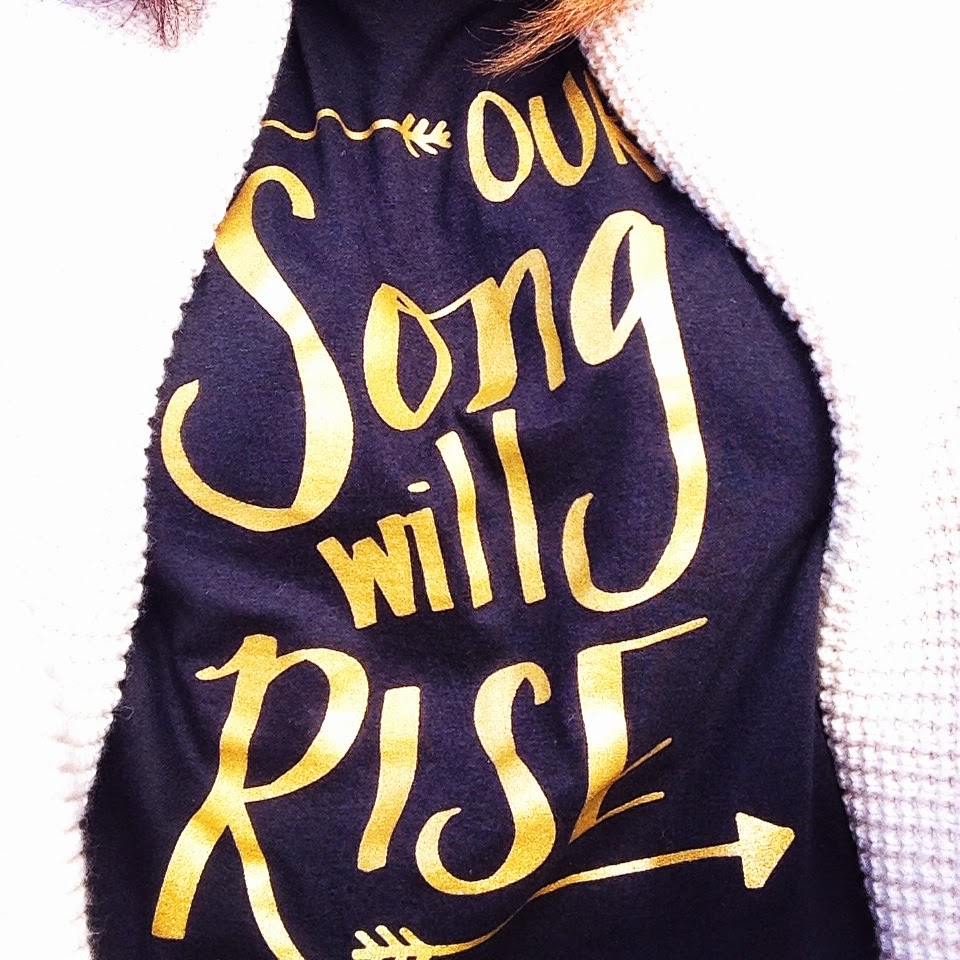 i love this lyric. if you're not familiar with the hymn, the lyrics go something like this:
holy, holy, holy
lord god almighty
early in the morning, our song will rise to thee!
holy, holy, holy
merciful and mighty
god in three persons, blessed trinity!
i recently did the she reads truth study on prayer in the bible, and one of the questions that stuck out to me the most was "do you wake up praying?" waking up praying, or praising, is something that can add so much perspective to your day, and get it started off on the right foot. and the lyric "early in the morning, our song will rise to thee!" is just a reminder that we should start off each day with a song of praise! and i love that it's also the lyric we put on the shirt, because even if you don't go to our church or know anything about the album, you could wear the shirt as a reminder that worship is important and powerful.
part of the our song will rise project is an outreach...because we really believe in the ability of music to transform lives, we really want to be able to put the album in the hands of everyone who walks through gt's doors for the first time. and we're hoping to do that through kickstarter.
what are some of your favorite worship song lyrics?