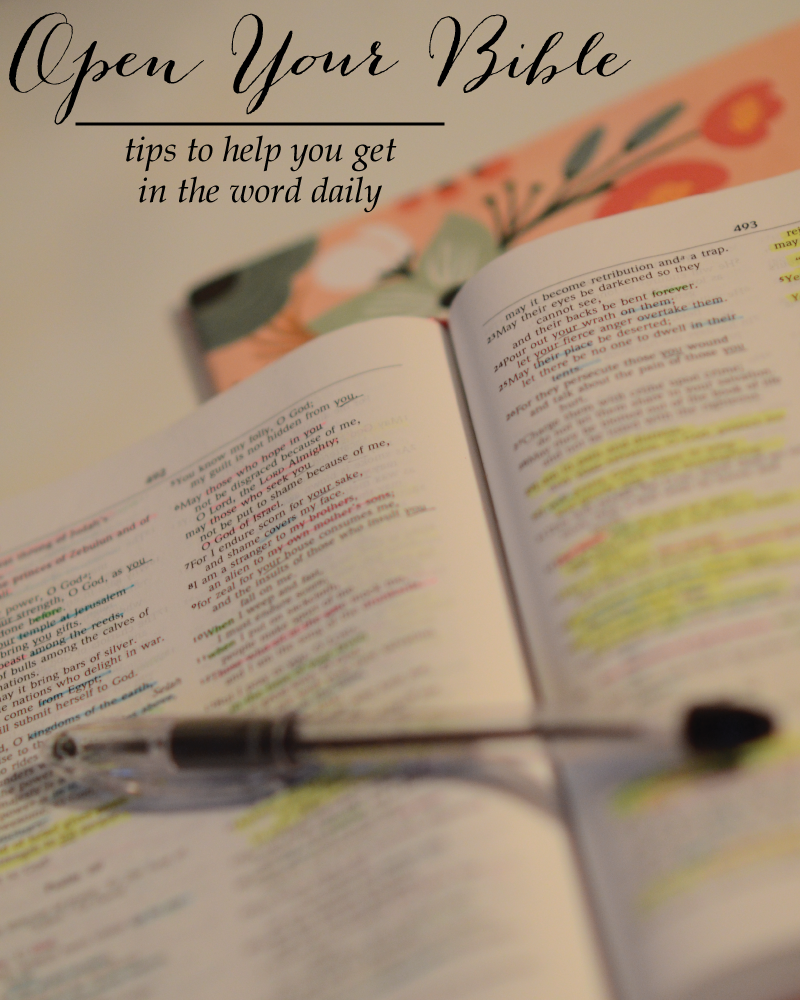 one of the things on my summer goals list was to get in the word more regularly. i'll be honest...this has always (like, always, always) been a struggle for me. and this summer was no different. i long to be the type of person who wakes up early, brews a cup of coffee or tea, and just spends time with jesus. i even have two alarms on my phone that are titled "hey! jesus wants to spend some time with you!" and "seriously. get up! jesus is waiting." i'm not even kind of lying.
but when it comes to my alarm, my hand just always finds that snooze button. i know, excuses, excuses.
the past few weeks, i've been trying to be really really intentional about spending time with the lord. my soul has desperately needed it (like souls tend to), and while i've failed over and over again (no matter
what
time of day i try), it's been going...slowly, but going. so obviously, i'm no expert on this one. but i have found a few things that have begun to help me get on track with this lifelong goal that i've never quite been able to reach....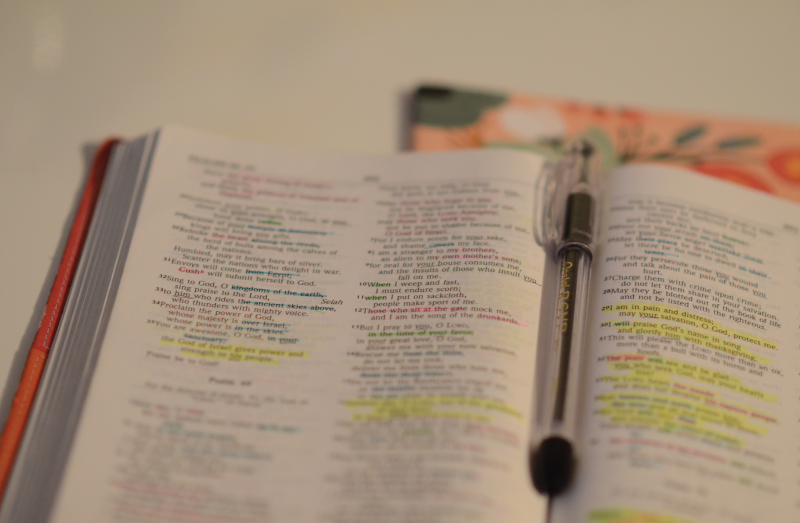 1.
be accountable to someone
// when i recapped my summer goals and mentioned that i had failed at the whole devotions thing, linda from
the murphmans
commented to ask if i wanted to work on holding each other accountable. we had met through another blog's package swap and had become fast friends, so i jumped at the chance to continue our friendship as accountability partners! we chose a plan to read, a goal that we wanted to hit each week, and work on checking in on each other through text and skype. this relationship is just the coolest thing to me because a) we met through the blogging community and are basically the same person in a lot of ways and b) are on completely opposite sides of the country (she's in alaska!). definitely a jesus-thing. if you can find someone who is nearby, then that's awesome! but find someone. (and if you're in need of an accountability partner, then join
the peony project
...we are in the process of
creating small groups and accountability partnership
s right now!)
2.
find a plan
// maybe you want to read a book of the bible, or maybe you want something that combines scripture with a devotion that breaks it down a little for you. there are tons of great devotional reading plans out there! one of my favorites is
jesus calling
...they're like little love notes from god to you, and there's one in the book for every day of the year. you've probably heard of
she reads truth
. linda and i are currently working our way through the "prayer in the bible" plan. another thing i like to do is journal. unpack what you've read or just write down your prayers!
3.
set attainable goals
// just starting out? like any habit, it takes time to form it. set an attainable goal for yourself. maybe plan on doing devotions three or four days a week to start, and then increase it. reward yourself for hitting those goals if that is motivational for you!
4.
you can pray anywhere
// in the car. while you're cooking dinner. on a run. you don't have to be sitting in a quiet room with your bible out in front of you to talk to god. prayer doesn't have to be confined to your quiet time! i pray out loud in the car
all the time.
i'm sure i look like a crazy person sometimes, and i actually ran over our trash can lid coming in the driveway once because i was praying so fervently! (ok, and it was dark...and we live on a gravel lane.) but the point is, we're all busy. i happen to think that god doesn't mind it if we multitask and talk to him while we're doing other things too.
5.
set the mood
// whatever makes you calm or gets you ready to spend time with your heavenly father, do it! for me, i know that if i try to read scripture while i'm cozy in bed, i might fall asleep (and believe me, i've done devos through sleepy eyes and it was rough). put on some quiet worship music, light a few candles or grab a cup of tea and a blanket and get cozy on the couch....turn off distractions and really focus on the one that you're with...he'll show up, i promise. and keep yourself in that mindset by surrounding yourself with scripture and worship lyrics. buy or make a print with your favorite verse on it. grab a whiteboard marker and write it on your mirror.
memorize scripture.
seriously...it's amazing what committing scripture to memory will do for your spiritual life and your prayers.
and just to help you along in your journey to becoming a more consistent reader of scripture, i've joined up with a tiny traveler, along with a few other great blogs, to give away a she reads truth prize pack! check out the blogs below and enter! good luck!