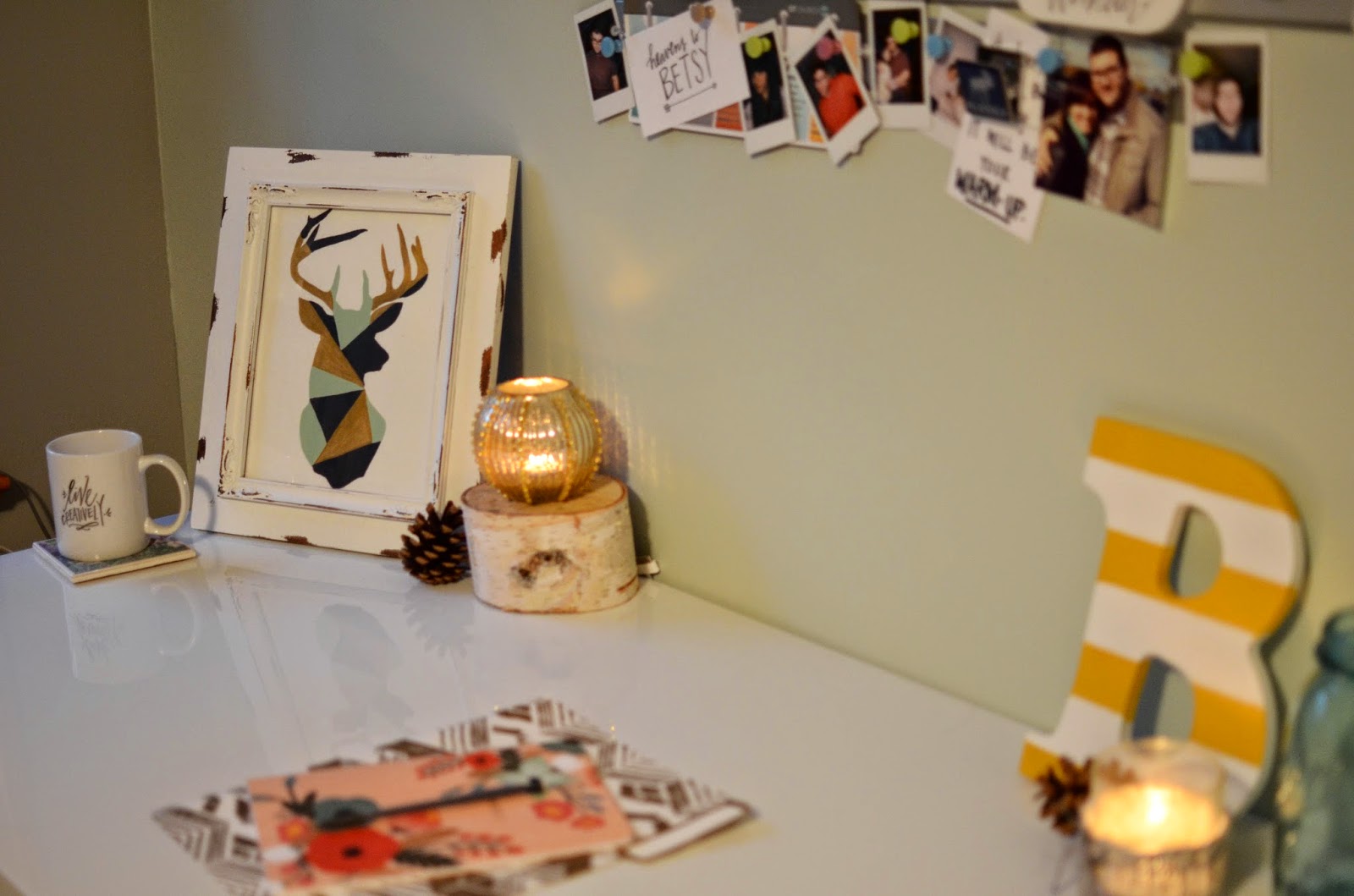 i wish i was artistic. i so admire people who can pick up a brush and paint something gorgeous. and as much as i wish i was one of them, i am just not. but i love prints, and i have been working on slowly assembling a little gallery wall to hang up.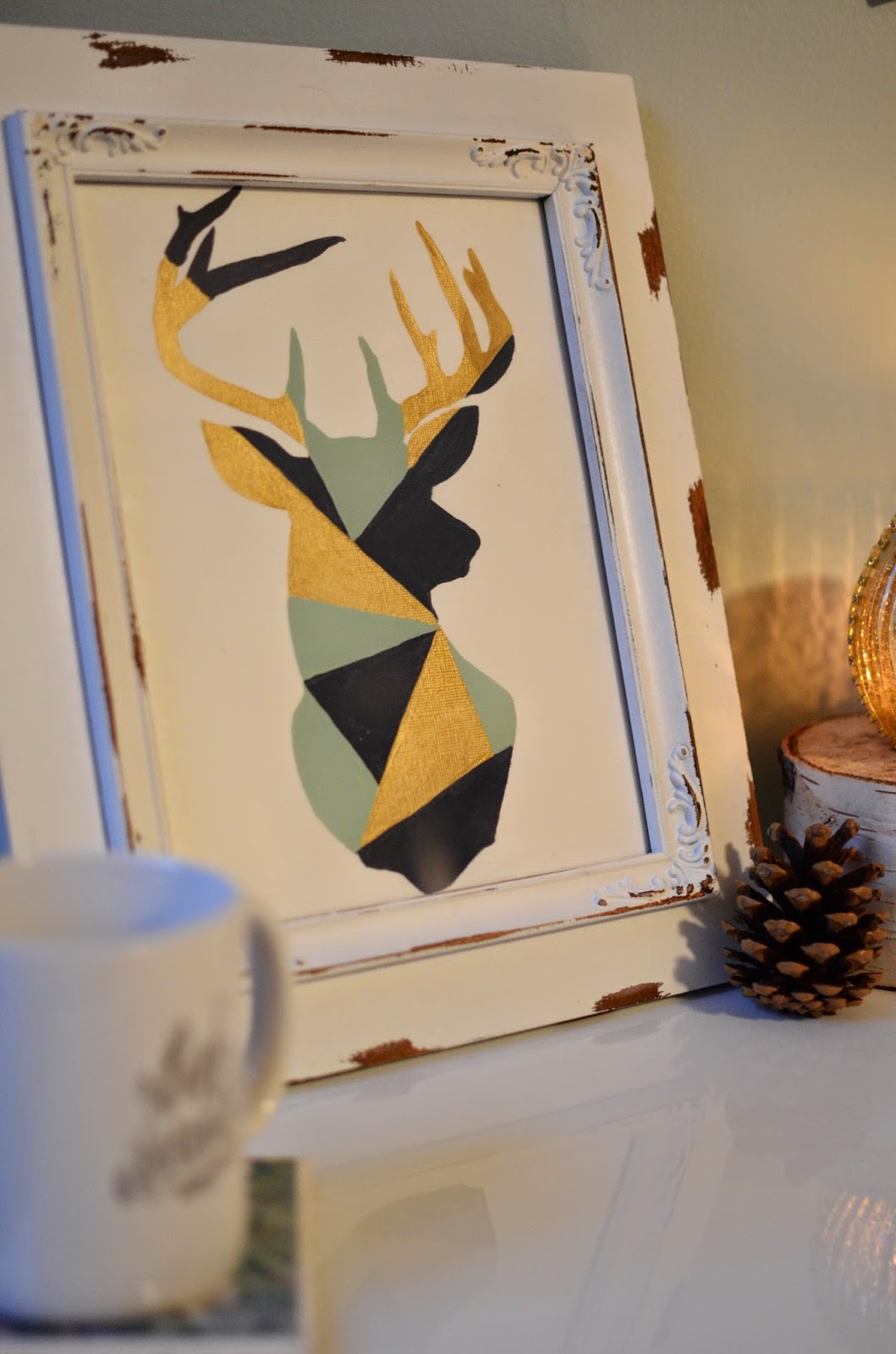 i met alfa when she signed up for the peony project. (side note: i just
love
all the crazy creativity that is flowing in that group! it's so awesome to be surrounded and encouraged by amazing women who are using their god-given gifts to create beauty!)
alfa blogs over at
lightly sprinkled
, but she also paints the loveliest prints, which she sells in her print shop,
the olive plum
!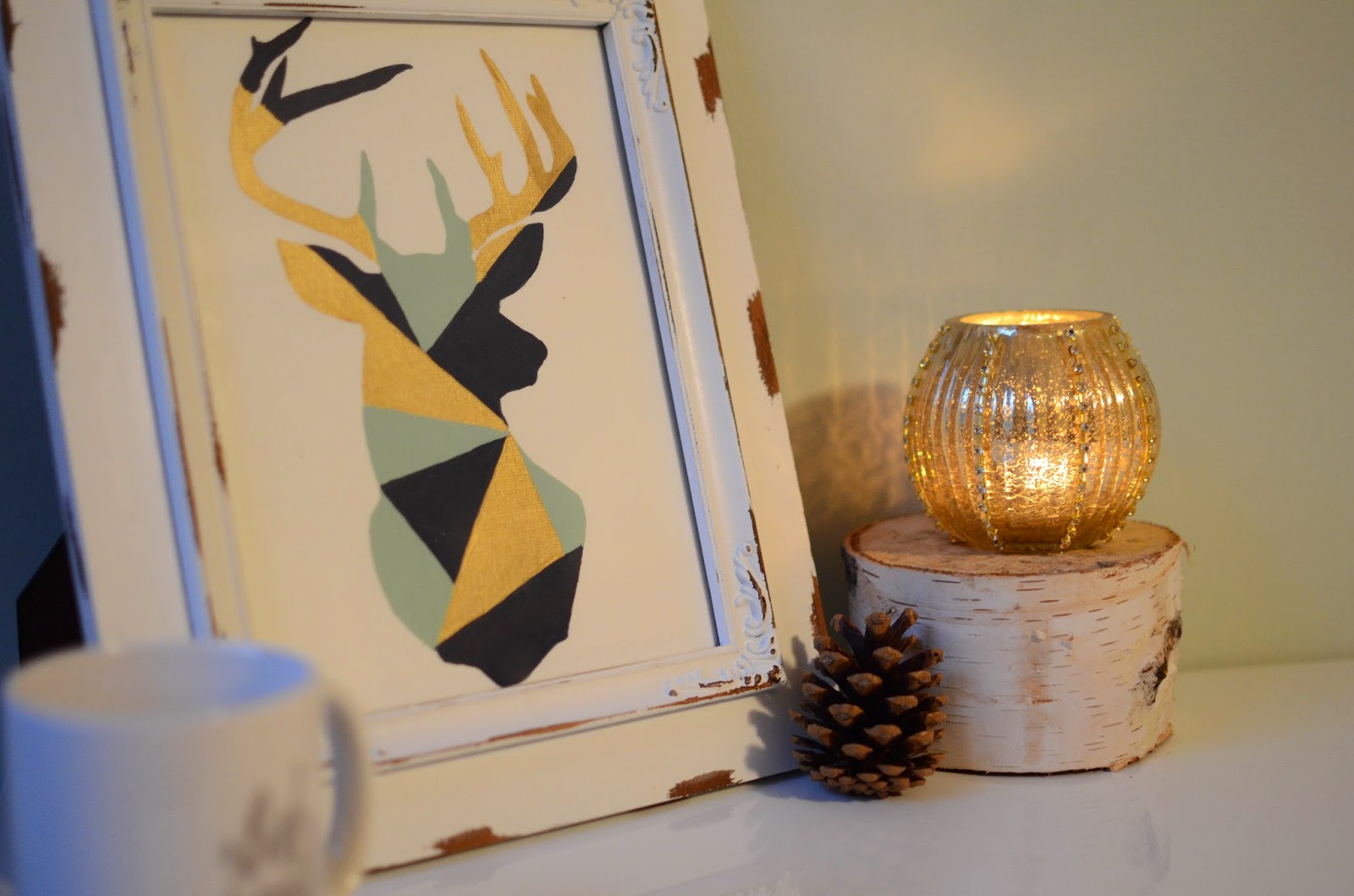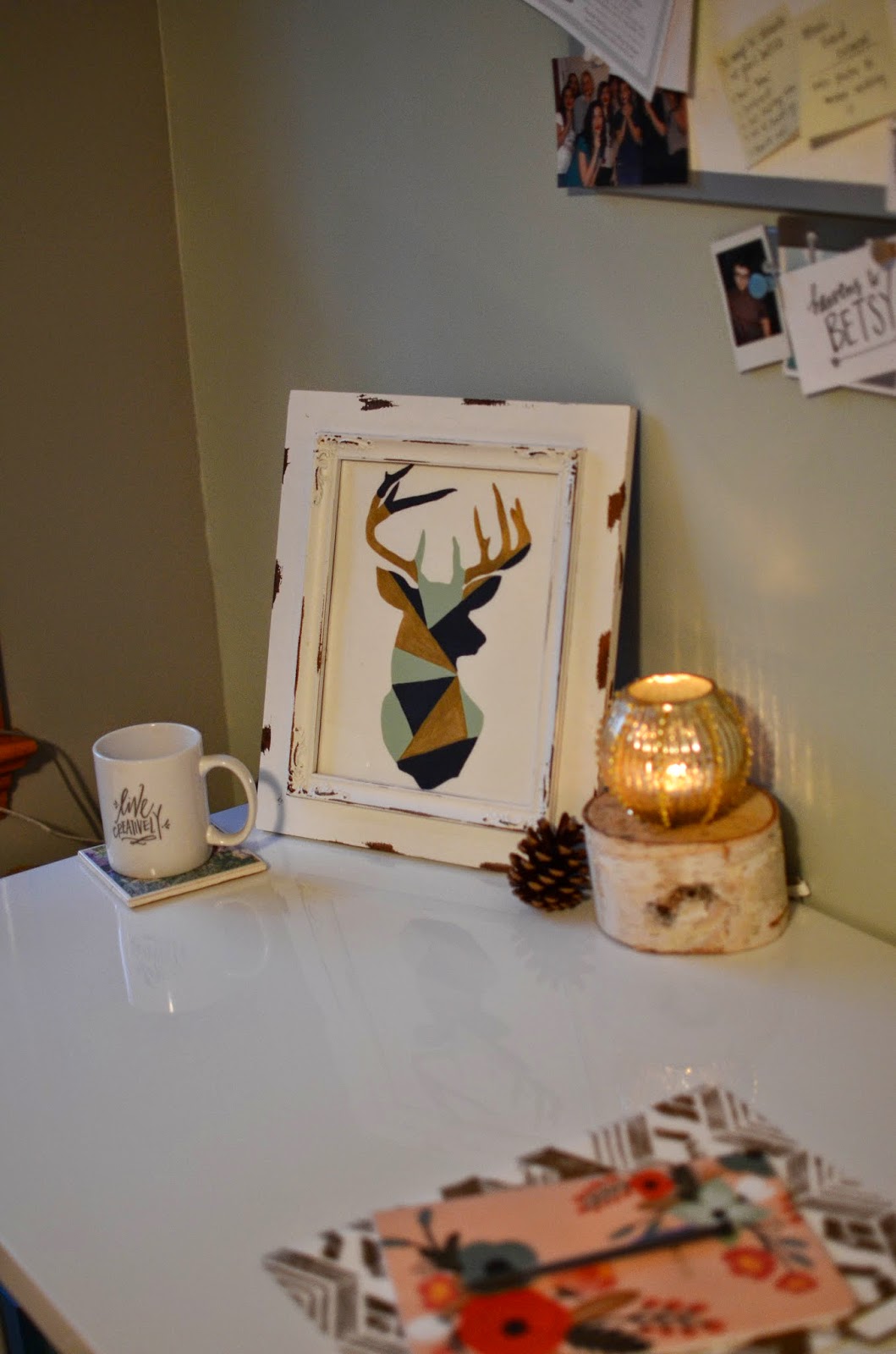 as soon as i saw it, i completely fell in love with this
geometric deer head silhouette
. i love the rustic-meets-modern look to it! it's totally my style, and i can't wait to add it to my gallery wall. it also compliments my room perfectly. two winters ago, aj and i
transformed my middle school-inspired purple and yellow room
into the post-grad haven that it is for me now. with my light gray and super light mint walls, with touches of yellow and gold, it's like this print was made for me!
(yes, i still live at home with my parents. yes, i probably will til i get married. no, don't judge. yes, i get free rent.)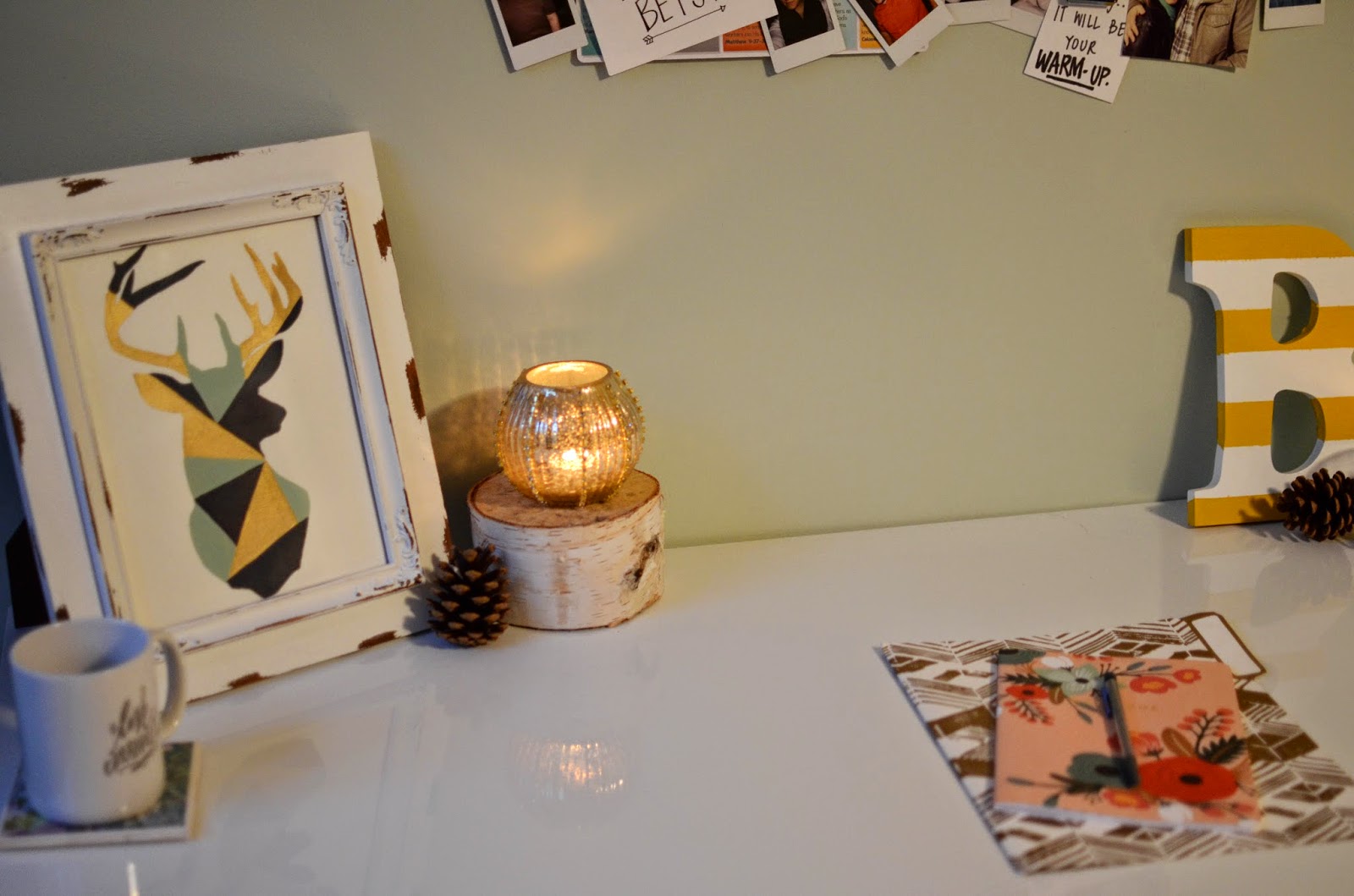 since i'm not quite ready to hang my gallery wall, i styled this print in a rustic wooden frame and set it with some white birch and pinecones on my desk...perfect for fall, and i'll get to look at the print (and get inspired to be artistic!) every time i sit at my desk.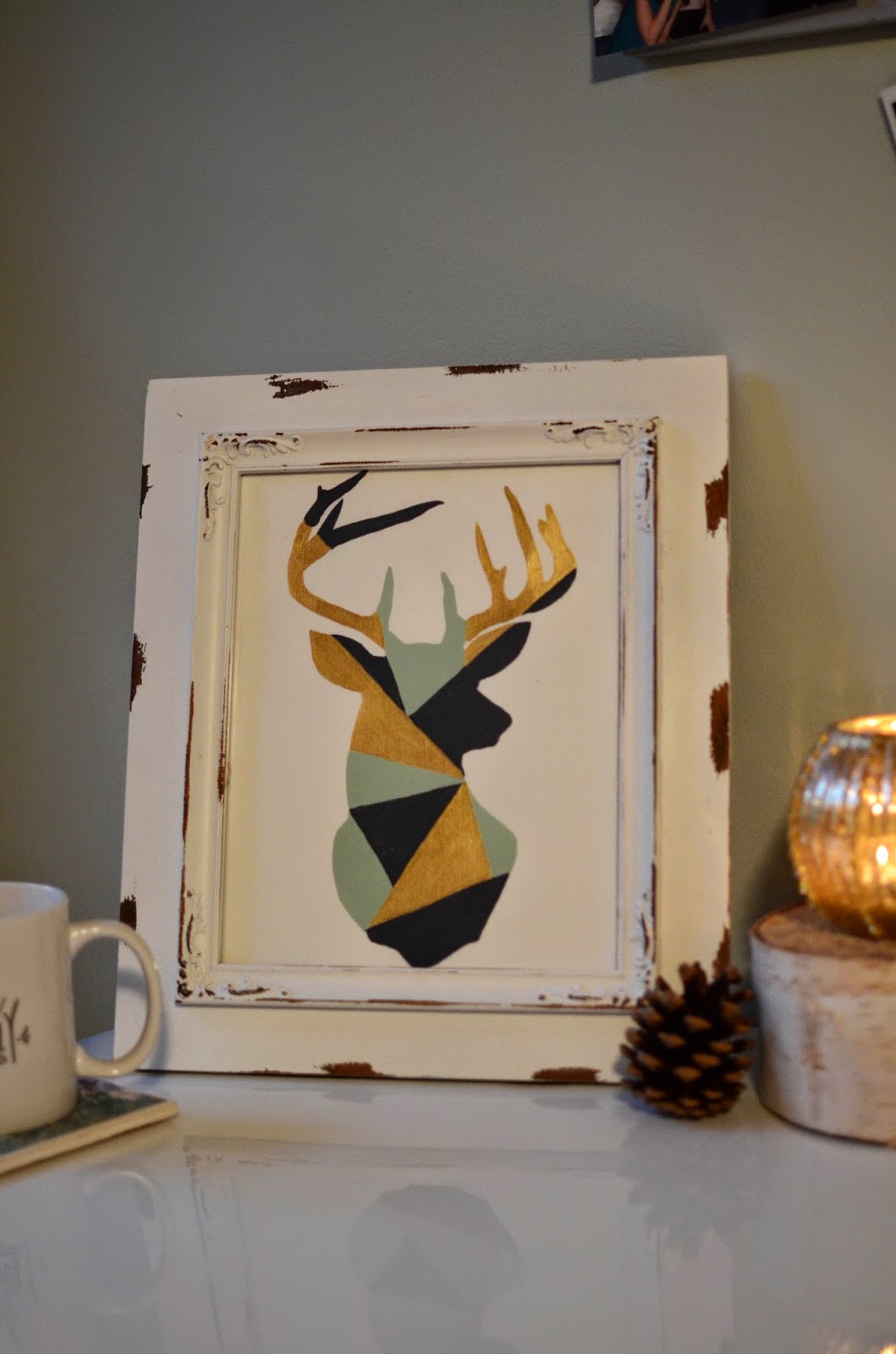 make sure to check out the olive plum, and follow along on
instagram
! alfa posts photos of the new projects that she's working on, so you won't miss a great new print!
oh, and heavens to betsy readers can get 15% off of their next purchase with the cod
e "heavens15"!